Triple Play
Triple Play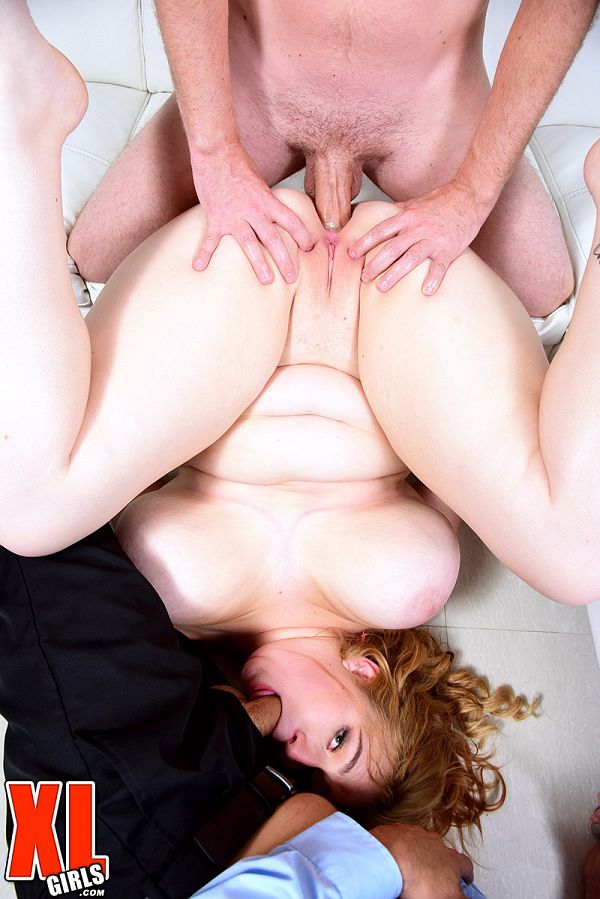 Mya Blair wants to bang Jimmy. She dates Tony who is Jimmy's friend. Jimmy goes to see Tony, who's not home. Mya tells him she wants to get it on with him. Jimmy is getting blown when Tony walks in. Tony joins in and both bros double-team Mya, dicking her down in her mouth, pussy and ass. Everyone has a happy ending.
XLGirls: So, Mya Blair, how important is cock size to you?
Mya: I always say it's not how big but how you use it, but having more to work with does make that a bit easier. I prefer thickness to length, but as long as someone is average and can fuck at least decently, I'm pretty happy.
XLGirls: You look very comfortable and natural on-camera having sex with a porn guy. Do you watch porn at home, and if you do, what kind do you watch?
Mya: I watch porn pretty often. It all depends on my mood but I love watching scenes that are in public or have a risk of the couple getting caught, also MILFs teaching a younger couple, or my best friend's mom style.
XLGirls: Have you gotten ideas for new positions and techniques by watching porn?
Mya: I learned most of my skills from watching porn. I remember before I gave my first BJ I was really nervous about not knowing what to do, so I watched porn and used what I saw to kinda teach myself. I guess it paid off.