Tracy West: Big In England
Tracy West: Big In England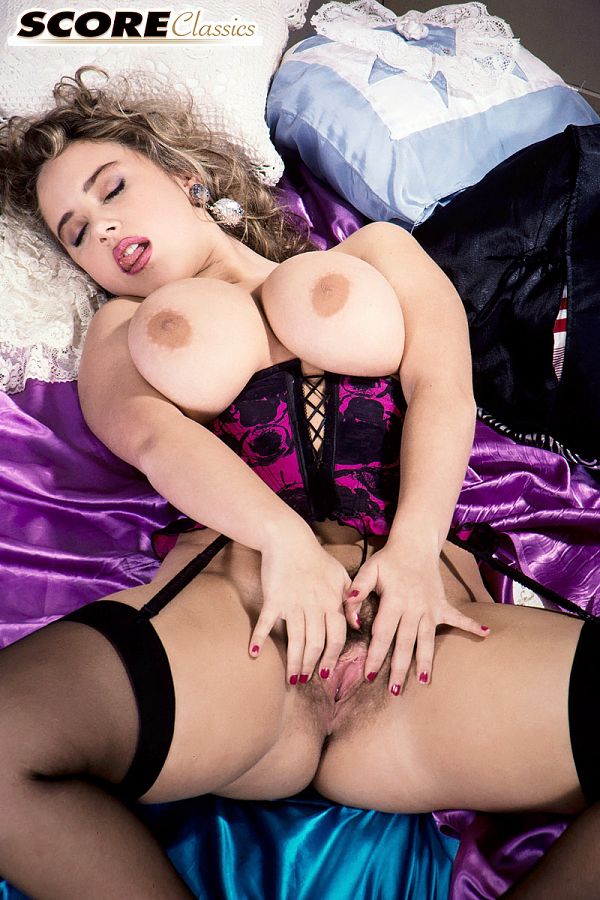 Tracy West was discovered by photographer Donald Milne. Her debut attracted many other British photographers, and naturally they all wanted to film the 18-year-old newcomer. Tracy's photos in American magazines gave her popularity that extended outside the UK. She had big boobs, but not huge, so her beautiful face and body were seen in numerous general men's magazines that were not big-bust specialists.
A Page 3 Girl in The Sun tabloid newspaper, Tracy was shy at first.
"Tracy's first shoots were tame by American standards," TSG founder John Fox explained. "But, with a figure like hers, no one was complaining. Since the domestic British magazines didn't show pink, and because those were the men's magazines with which Tracy was familiar, she was caught off-guard when photographers kept asking her to open her legs for the more explicit shots."
Tracy quickly adapted, and in time, she began parting her pussy lips with the two-finger move.
Tracy's modeling phase was relatively short. She married and retired from modeling, something that generally happens to nearly all of the girls. No one in the adult photo business has heard from her in years as far as we know.