Too Hot For TV
Too Hot For TV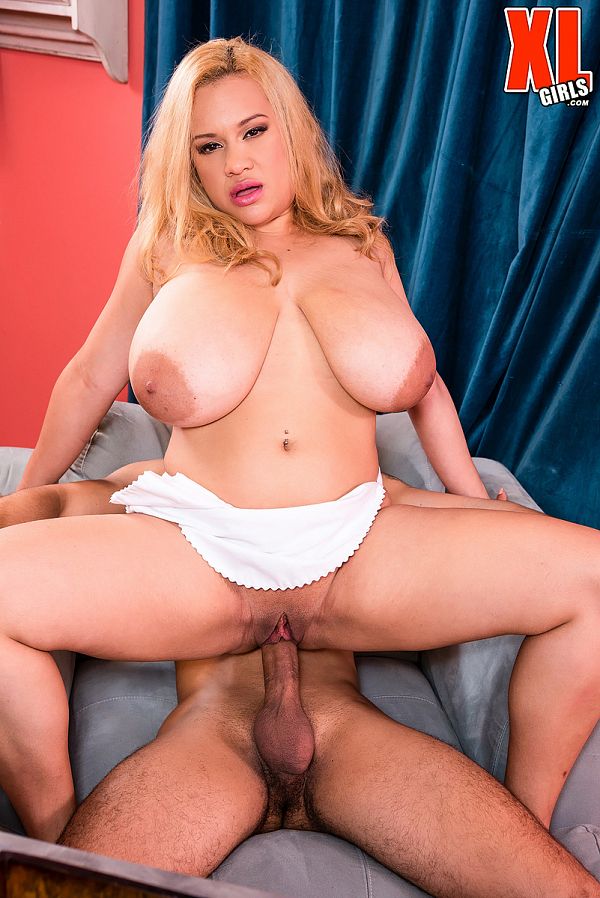 When Liza Biggs isn't posing for the boob-obsessed men of the world, she works full-time as a sous chef. And because cooking shows are all the rage these days, we thought it would be fun to give Liza her own show on our Big Boob Broadcasting Network.
Yes, it's The Liza Biggs Show, and our favorite JJJ-cupper looks as delectable as the hearty meal she's preparing. And Rocky, our cameraman, has certainly noticed this. He's getting more shots of Liza's soft curves and tits (with her nipples poking through her very thin top) than he is of the meal she's preparing.
Liza notices this, too, and decides to give Rocky an eyeful by pulling her top up. Rocky likes what he sees and zooms in for a better view. It's getting hot in this kitchen, but it's not because of what's cooking. But Rocky is about to have one of our favorite meals. It starts with a mouthful of prime breast as an appetizer and a piece of dripping poontang pie. This is what we call fine dining.