This Roxi's For You
This Roxi's For You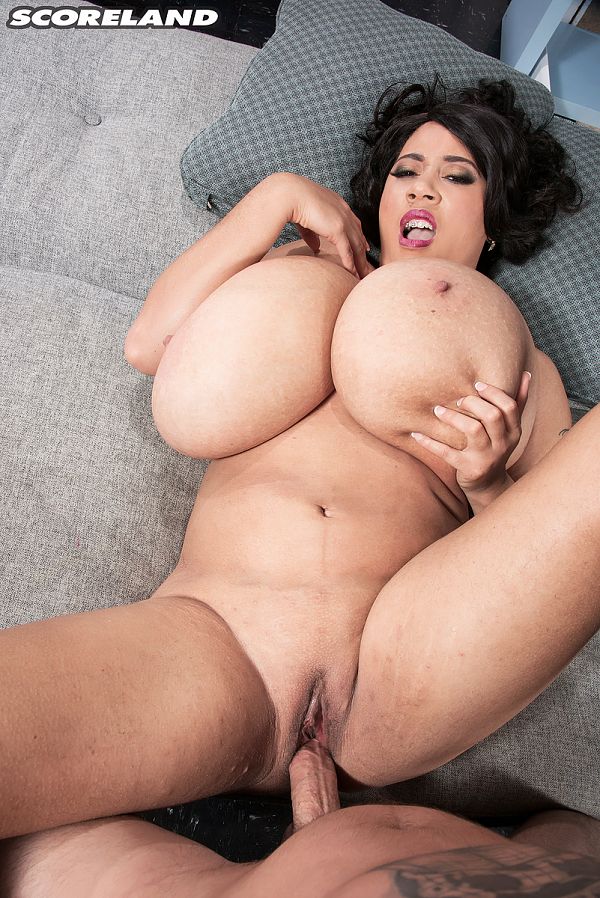 Wonder Woman? We'll tell you who's a Wonder Woman. You're looking at her. She doesn't need a tiara and golden lasso. Roxi Red is one of the world's real wonder women. How many of us just need one hour with this KK-cup bra-buster? Just playing with her giant, pliable tits would be a once-in-a-lifetime event.
Roxi brings over a bottle of beer for Jimmy. He doesn't care about it. Getting his hands and face on her tits is the only thing he wants…well, that and hopefully getting to bone her as soon as he can. She's everything you'd ever want in a woman.
Roxi has her breasts worshiped, licked, kissed and fondled…again. She then sucks on his rod and buries it between her magic mounds. Her fuck-friend eats Roxi's pussy, then slips her the boner. After she rides his cock the cowgirl way, Roxi tells him to cum on her face. It's an invitation we'd all love to get.
K.D. wrote, "There is no such thing as too much Roxi Red. I would be okay with Roxi appearing every month, I never get tired of looking at her boobs." He presents a strong case because Roxi is the kind of mamazonian marvel that's extremely difficult to find, let alone photograph.