The Universal Language of Big Boobs
The Universal Language of Big Boobs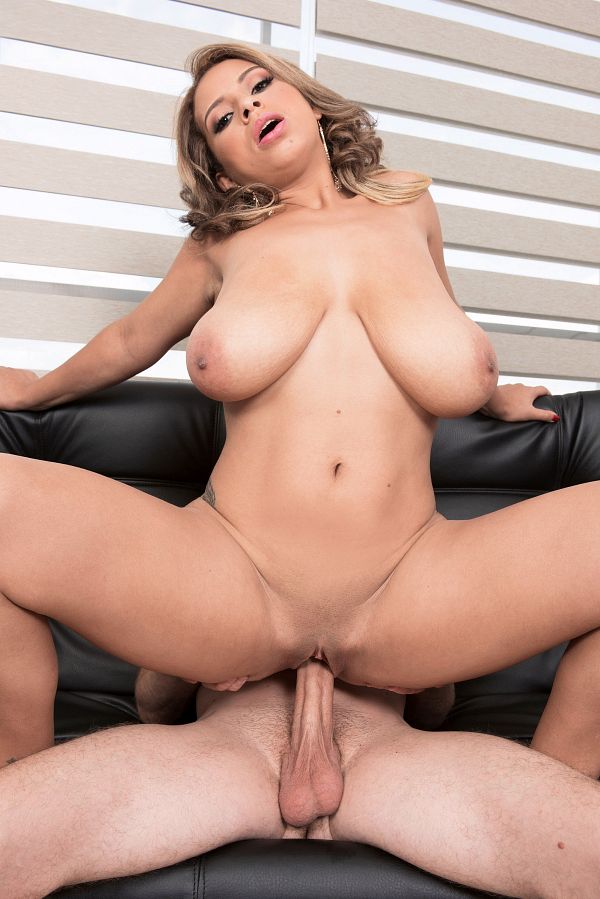 Shara Lopez is causing a big stir at the office. She walks around wearing the tightest skirts and tightest, open blouses. Her serious rack is distracting the male employees and they can't think straight since she was hired. This is one of Shara's super-powers: making guys loco in the coco.
Tony takes Shara into a private office to talk to her about the company dress code. Now, Shara doesn't speak English and Tony doesn't speak Spanish so there's room for confusion. He tells her she should button up but Shara thinks he's telling her to unbutton and she's more than eager to do that and show him her tits. This is like waving a steak at a dog.
Tony forgets his so-called code of office behavior and proceeds to lick and suck Shara's hot nipples. She quickly gets naked, he copies her, and she drops to her knees to swallow his dick and nuts and tit-fuck him. This Latina hottie has him by the balls. They get it on, and when Shara gets it on, she loves to play with her big boobs, a great thing.
Tony has his hands full as Shara writhes and grinds in rhythm with his thrusting. She is a superstar of super-sex. He has Shara promise not to tell anyone at the office they fucked at work. Whatever happens, it was worth every second. Secretaries like her don't cum along every day of the week.