The Countess of Cleavage
The Countess of Cleavage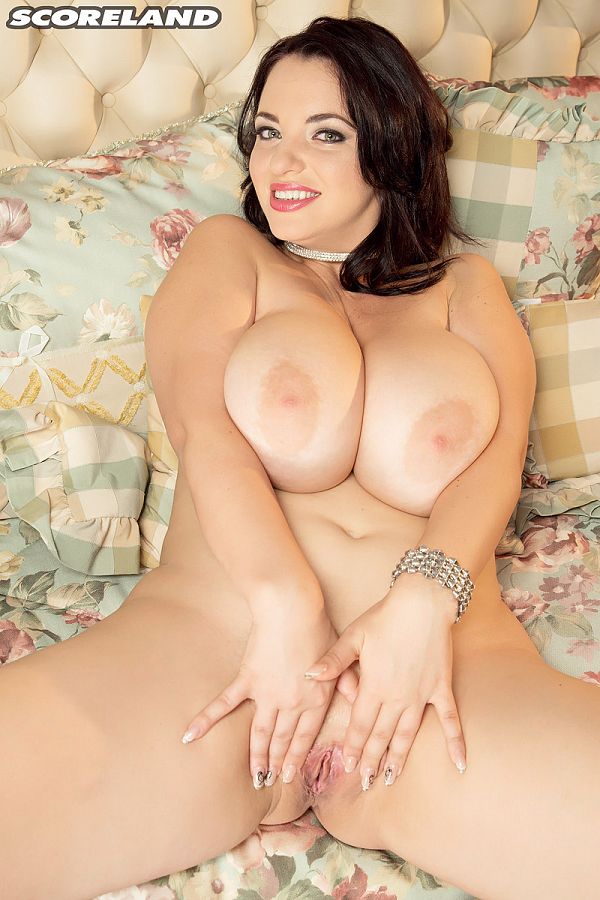 Joana is responsible for a lot of wood and the loss of many loads. Finding her back in 2003 was one of the greatest events in big-bust history. That she stays active in front of the camera is a testament to her longevity and how well she takes care of herself. A New Ager, Joana lives a healthy lifestyle; not austere, but very holistic.
"I am a vegetarian. I like mushrooms. I don't eat any meat. My meat is mushrooms. Maybe fish and eggs. This goes together with my spiritual life. I meditate and do Yoga. I practice Tantric Yoga also."
That doesn't mean that Joana lives an ascetic lifestyle.
"I go to clubs with friends. I like a lot of different music. I like dance music. 1960s music. Old music. I like disco. I like to dance, but I have to be careful about what kind of dancing I do because my big breasts bounce all over the place!"