The Baby Doctor Visit
The Baby Doctor Visit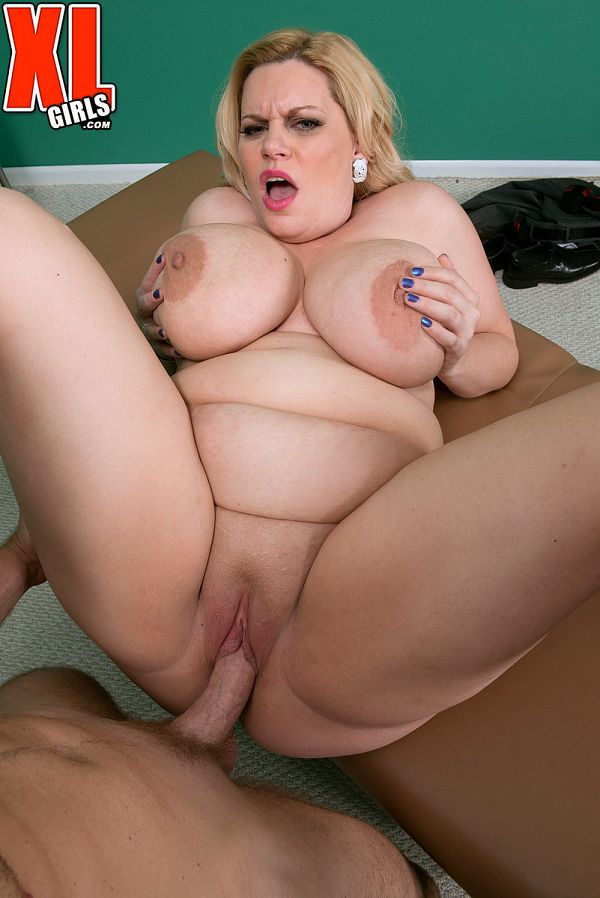 Our sexy Bailey Santanna is sporting a six-month belly bump. Her big tits are much bigger, at least two cup sizes at this point, and her super-wide areolae are darker, the results of her knocked-up condition.
Bailey has come a very long way since her first appearance in July '02 Voluptuous magazine, when she was photographed by a regular contributor to V-mag in San Diego.
"I liked it. The photographer didn't tell me I was going to be in the magazine, so I was walking through an adult store looking to see if I was in it, and I was on the cover, and I was like, 'Oh my god!' And then I picked it up and looked inside, and everyone behind me was like, 'That's you!'"
Bailey is being examined by the in-house XL Girls doctor who earned his degrees by mail order. He's not an Ivy League grad but he gets the exam done and done right, not believing his good fortune at the opportunity to have such a luscious patient to examine. Bailey's pregnancy ramps up his excitement.
There is only one thing left to do: unsheath his meat thermometer and let nature guide his examination. He examines Bailey from top to bottom and fucks her good on the table after checking her baby bump, fat knockers and wet taco.
This is the ultimate in socialized medicine. Really socialized. More up-close and personal care a knocked-up lady couldn't find anywhere. Since Bailey is already expecting, the only question for the doctor is where he should deposit his nut-milk. She can't get pregnant twice.