Tapping The Hottie
Tapping The Hottie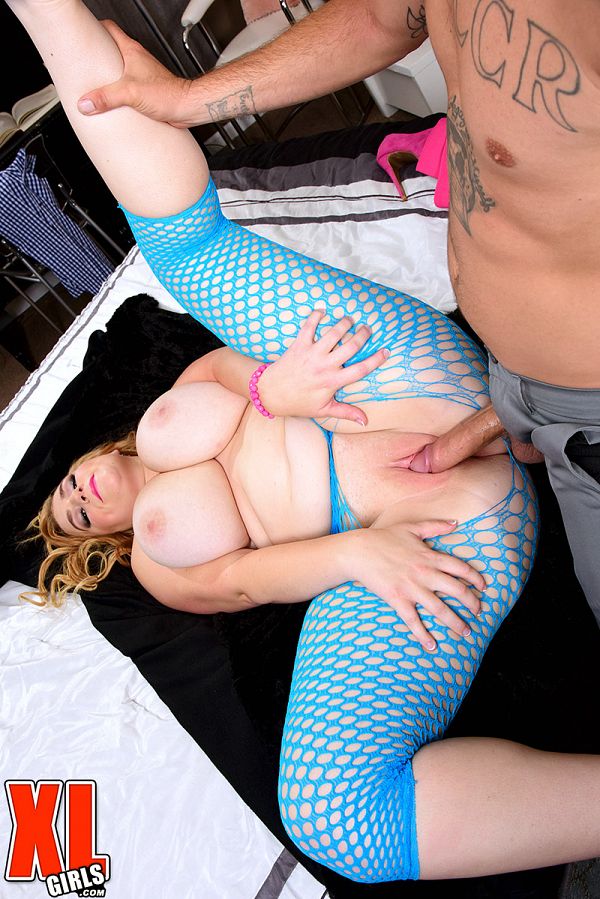 Every girl has her own way of referring to her breasts. Hooters. Boobs. The twins. The girls. Some give them names. What does XL Girl and all-around hottie Mya Blair call hers?
"Tits,' said Mya. "It just seems like it fits. Other peoples' breasts I call boobs. Mine, I call tits. I feel like they're different."
They also short circuit the male brain, rendering the onlooker into a zombie.
"One time, me and this guy I was with were having a really serious conversation, but I had to get changed, and in the middle of the conversation, when I took off my top, he just stopped and stared and said, 'I don't remember what I was talking about.' I've noticed a few times that I'll be talking to a guy and his eyes will keep wandering down to my chest. I'm used to it."
Mya is a deep throat expert and blows Jimmy Dix's dick in very hot, hands-free, gagging action. She rides his cock like a champ and it's clear that Mya likes a hard fuck. She's spectacular in every way.
What did Mya think about the scenes that she's shot at XL Girls?
"I feel much more confident now. I was very nervous but it just felt natural once the ball started rolling. I watched them with someone. I like to see the reactions of others. It's strange to watch myself but it's interesting to see what others see. I am very critical of myself so I was mentally taking notes to improve on. He complained that I was teasing him, kinda the point."