Swimsuit Day For Magnificent Micky
Swimsuit Day For Magnificent Micky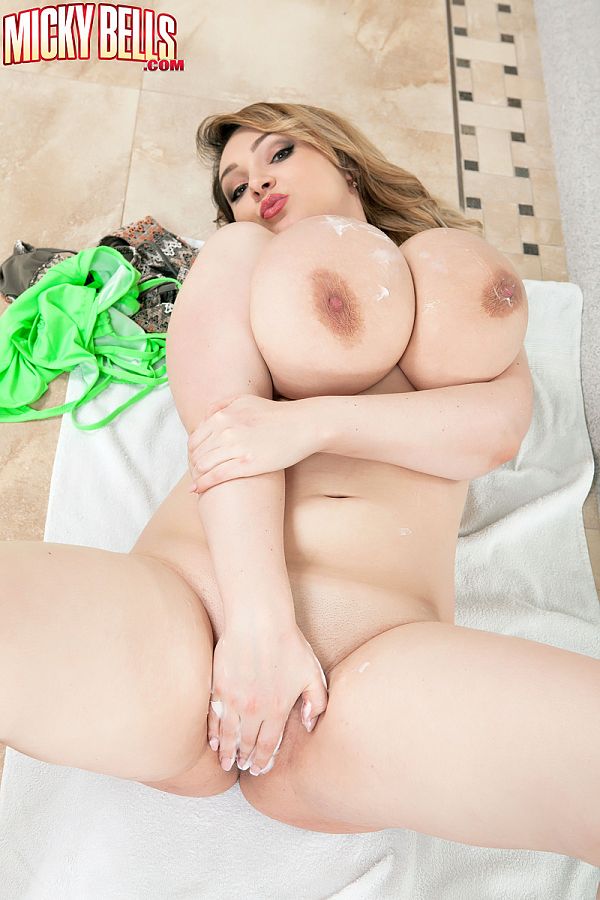 Micky Bells has the entire spa and swimming pool to herself. Our staff placed a sign on the door, "Closed on account of Micky Bells." It worked out well.
Micky tries out her swimsuits and goes for a dip. Naturally, her hands stray to her giant breasts and shaved pussy at poolside. That's second nature for Micky at this point. If anyone has a figure that is the template for a fertility goddess, that girl is Micky.
Micky is one of the all-time greats. That greatness is locked in. "I enjoy doing what I do," Micky said. "It is always fun for me."
What passes for busty in magazines, television and newspapers is a joke compared to Micky's magnificent mammaries.
"Many men have never seen boobs as big as mine. They are taken aback when they see me. Sometimes I think they are intimidated. They get shy and don't know what to say to me."