Stassi Rossi: The Tighter, The Better
Stassi Rossi: The Tighter, The Better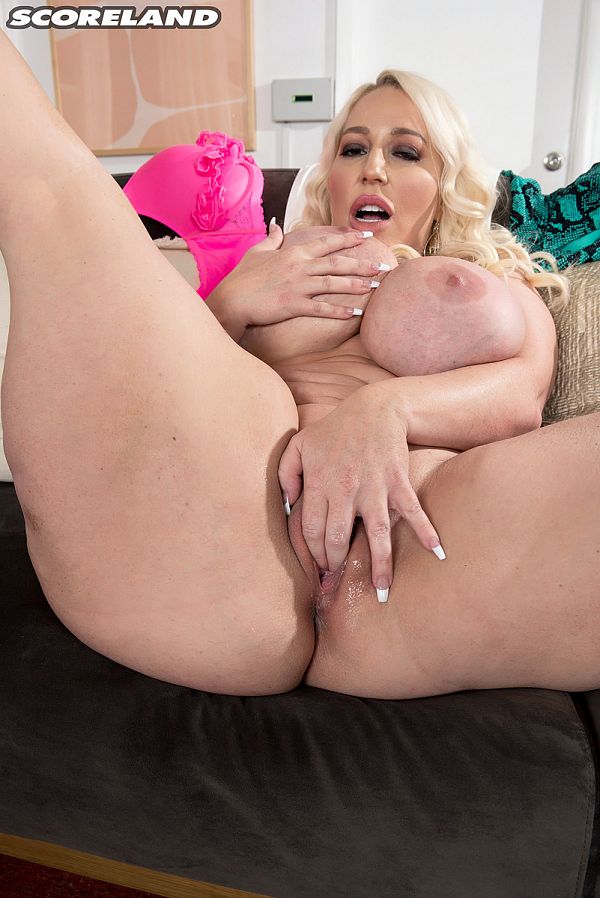 Stassi Rossi knows what guys love to see her do and wear. Her hot outfits mirror her sexual, erotic personality and style. She brought a few of her sexy and tight clothes to model at SCORELAND. Then it was playtime as she worshiped her bodacious body.
Stassi described what she likes a man to do to her.
"I love guiding and teaching you how to pleasure me. Definitely start with a coconut oil massage. Then you can lick my feet while you jack off and move up my body inch by inch with licks, kisses and nibbles. Then you take me in missionary. I love deep kissing with my legs over your shoulders and your body deep-thrusting into my soaking-wet pussy, making me squirt all over you.
"Do you like kinky fetish play? I love to roleplay as a stepmom or MILF. I love foot jobs and foot worship, face-sitting, armpit licking, fuck machines, breast bondage and watching you, my worshiper, on his knees ejaculating cum offerings unto me."