Starr Power
Starr Power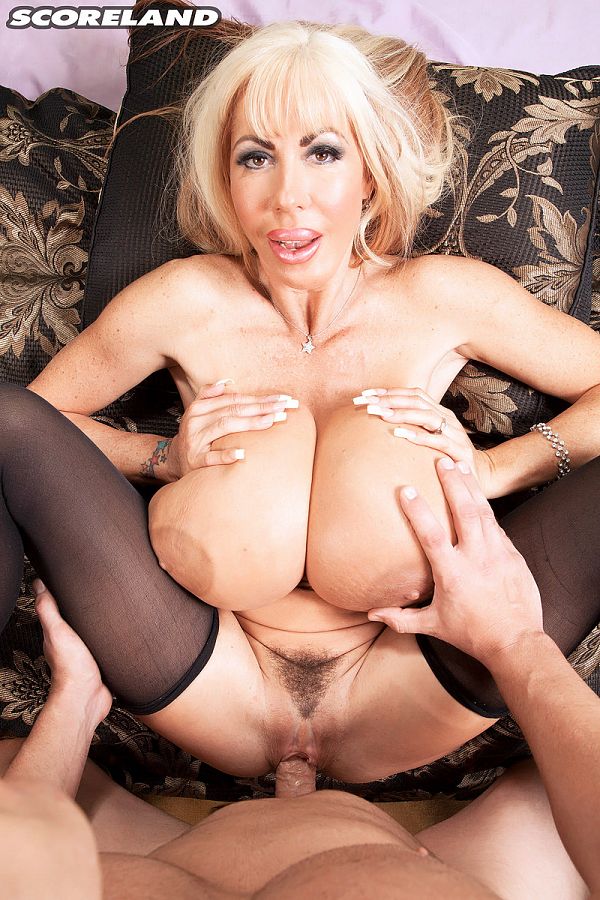 SCORELAND: Do you initiate sex or do you wait for him to make the first move?
Well, if I waited, I'd still be a virgin. I usually have better luck in women's restrooms than I do with waiting for men to approach me, let alone ask to have sex with me. Unless, of course I'm at my local home improvement store dressed in sweat pants, hair up and no make-up! I guess the nuts 'n' bolts aisle turns them on?
SCORELAND: What is sexy to you?
People who are absolutely sexy and don't even know it! Personality is a must!
SCORELAND: Are you sexually assertive or passive?
I would have to say I'm a switch, as they say in the fetish world. I am generally a woman who knows what she wants, and that part is aggressive. However, I'm not so in control that I forget to stay feminine and enjoy a man's lead by just allowing him to seduce me and make passionate love to me.
SCORELAND: What sexually satisfies you the best?
I'm so busy all the time being "Elizabeth Starr" for men and satisfying those I'm with, I actually enjoy being pampered and loved slowly sometimes. Maybe some sweet kisses on the side of my neck and cheek and then a back rub or foot rub and some playful pussy licking….just something slow and special.
SCORELAND: Describe your perfect day or evening.
I'm sorry, the answer I'm about to give will NOT be sexy and sound like a fantasy. I want to be treated like a Queen…Queen Elizabeth! I want to sleep in and wear my pink PJs all day! I want breakfast in bed and I want it now! I get to drink ALL the coffee I want all day without my face breaking out. How about a foot rub, a back rub then a couple of double lap dances! I don't want to answer my phone, write any payroll checks, answer any questions or approve any box covers for porn movies. No email, No texting, no driving, no grocery shopping , no doing anyone's laundry or dishes or taxi service. I'm not Mom, I'm not the wife, I'm not the sex toy or the boss.