Some Good, Clean Fun!
Some Good, Clean Fun!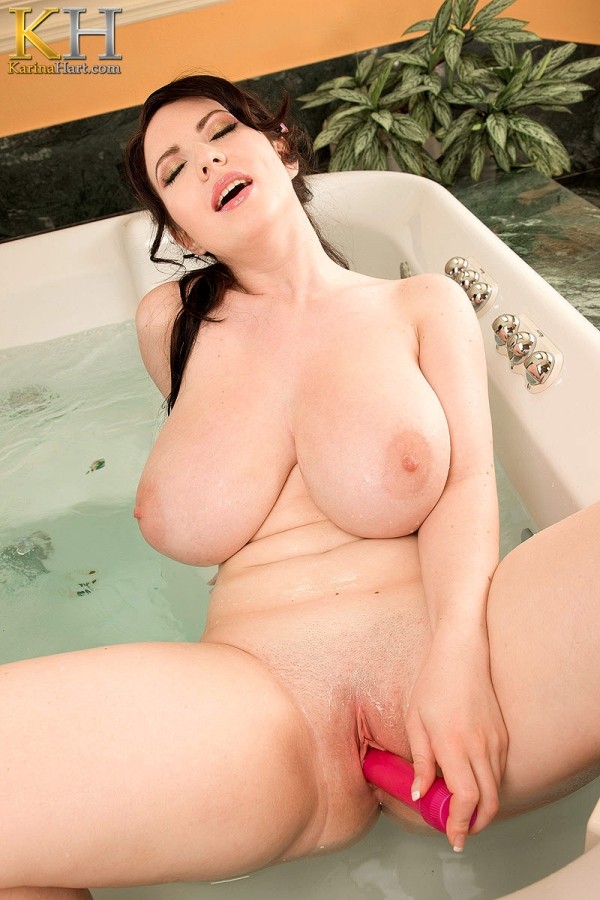 It's time for some good, clean fun with Karina, who strips out of her bikini and steps into a luxurious bath tub. The sight of Karina's boobs hanging onto the ledge of the tub is one we'll never get tired of, and we love the way the bath water frames Karina's big, beautiful butt. She makes good use of that big, pink dildo, too, and if you haven't noticed, the girl likes 'em big. We asked Karina if she's a wild girl, and she said, "I guess some people might say I am, but I don't think so. I mean, I have always enjoyed sex since the first time I had it, and I think about it a lot, but I do not jump into bed with every man I see. I guess I am wild compared to many other girls because how many girls take off their clothes and masturbate in front of the camera?" Karina does, and we're grateful for that.