Sin Like Flynn
Sin Like Flynn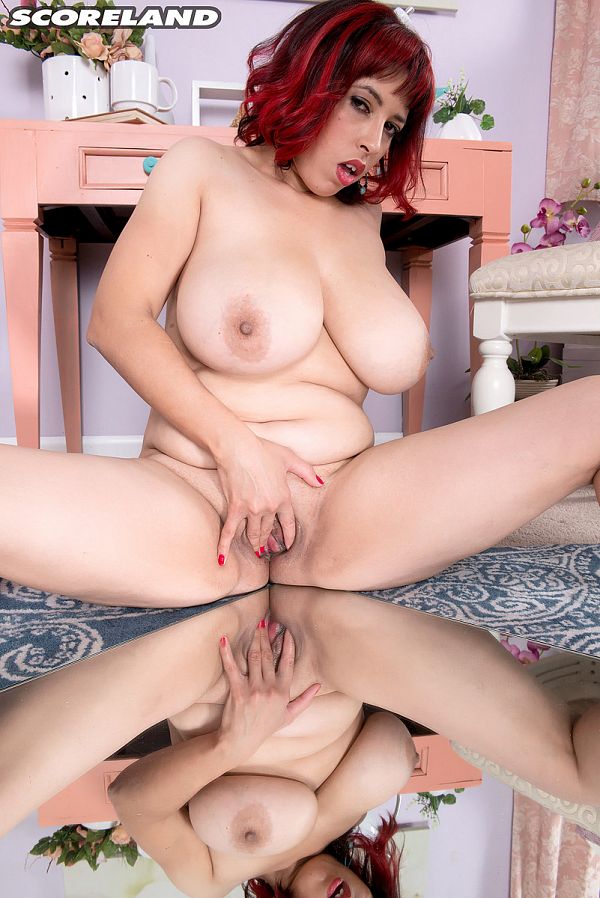 Elle Flyn lives a robust sex life. Many longtime models are nowhere near as adventurous. Elle is a girl who loves big boobs, and by default, that makes her a girl we love.
"I love my tits," says Elle. "I love the shape, I like my nipples and my areolae. I think everything about them is just perfect. I've had these babies a long time. I developed very early. In eighth grade, I was close to being a B-cup."
If Elle was a bartender at your favorite bar, you'd be there every night breastnotized as she shook her shake set. Elle is ready to prepare giant stiffies in her blue baby-doll nightie and heels. Smokin' hot doesn't come close to describing how she looks.
Elle adds some novelty to this shoot by playing with a mirror strategically placed on the floor. She can check out how her pussy and butthole look. The view is more exciting than any vacation spot in the world. Her entire body is a vacation spot. Who needs to go anywhere?