Shower Fuck
Shower Fuck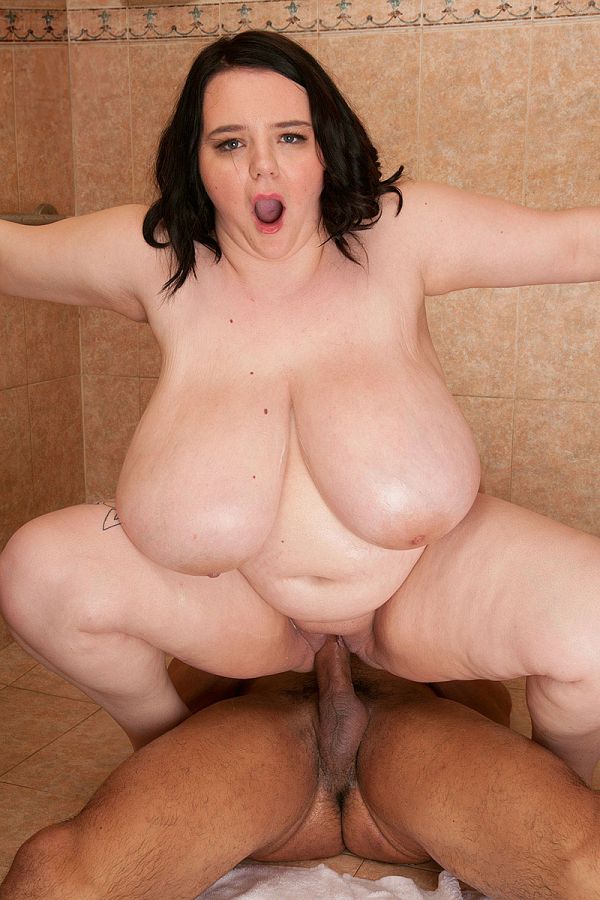 Peyton Thomas is showering in the models' dressing room at XL Girls. Carlos Rios has not been able to take his eyes off her enormous N-cup breasts and fresh, pretty face. He peers through the parted shower curtain to check her out even more as the water cascades down her bodacious bomb-bombs.
Pretty Peyton smiles when she sees the stud breastnotized by her fantastic body. She invites him in to share the shower. They get on the floor, Carlos behind her so he can play with a pair of the biggest homegrown tits he's ever played with.
Peyton kneels. Her mouth is eager to taste his cock. Before Carlos pumps Peyton's tight pussy, he wants to fuck her mouth and tits. When he does slide behind her bigger-than-big boobs, his cock disappears, lost in her gigantic tits.
Peyton tit-fucks and sucks Carlos some more. They fuck standing up in the shower, a hot move and a tricky one in a wet stall, but Peyton is in good hands with the big dude. There's more hangin' to the bangin'. In this position, Peyton's unbelievable, 50-inch tits hang and swing and the view is spectacular as he thrusts.