Scarlet Red Wins The Internet
Scarlet Red Wins The Internet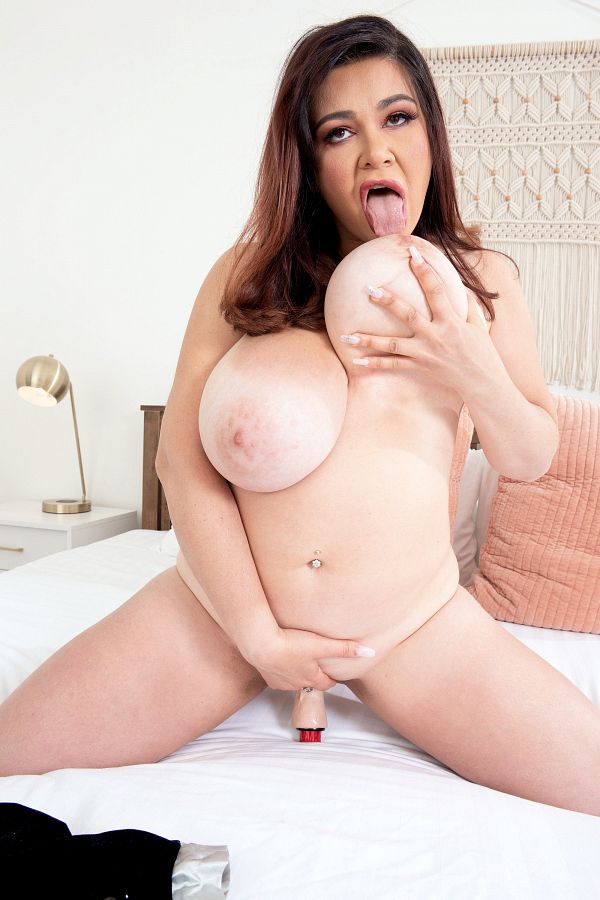 Scarlet Red is fantastic.
"Sometimes people assume that my breasts are not natural and say something like, 'You should stop putting things inside your bra,' and I'm like, 'These are natural. I don't know what you want me to do with them.' When I turned 11, they just started growing and they never stopped. I don't remember myself without them. I've always had big breasts. Maybe people think that breasts this big can't be natural because they've never seen anything like them."
A friend told Scarlet about SCORELAND. Getting an email from her for information about being a model was better than winning the lottery because big, perfect, natural breasts and the attractive women like Scarlet who have them are better than money. Money won't keep your face warm at night. In this scene, Scarlet does a webcam show that fries the circuits of the guy watching.
"I masturbate every day. I don't have a boyfriend at this time. My vibrator's name is Roger. He looks like a bunny. He is not bad but I miss giving oral. What satisfies me most of all is when I have sex with someone I have great chemistry with. I'm mostly submissive. I think it is ultimately very sexy to give up all the power to someone I trust. I don't have sex nearly often enough. I hope this will change when I find my man."