Sally Squirts!
Sally Squirts!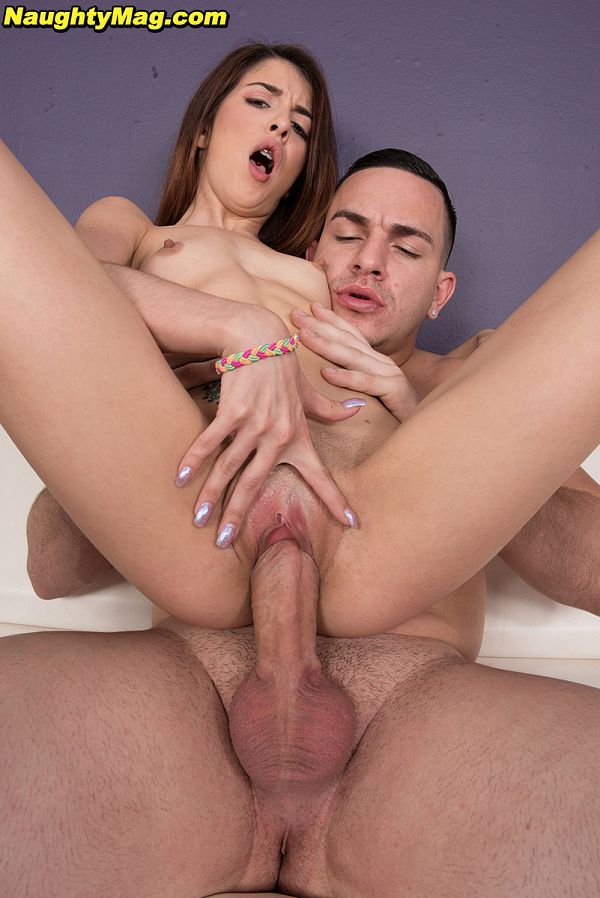 One of our editors sat down to have a chat with newcomer Sally Squirt. Did she name herself Squirt because of her diminutive size? After all, she's only 4'11" tall and weighs 83 pounds. No, good friend, she calls herself Sally Squirt because almost every time she cums her pussy gushes and she soaks the sheets. We set her up with a stud to fuck the ever-loving-hell out of her cunt until she showed us exactly how much squirt-juice she could squeeze out of her tiny frame.
Everything you want to know you can find out by watching the interview video we're posting tomorrow. Here are some other bits and pieces of info she gave us before coming into our studio.
Sally did cheerleading in high school. She doesn't like wearing underwear, and most of the time you'll find her going commando. That's convenient because she likes getting her pussy filled every day, and panties would just get in the way. She cums easiest from getting her pussy licked and fingered until she squirts and a guys licks up her juices. And while you're fingering her, feel free to stick a digit up her ass. She likes that, but she's still working her way up to taking a cock in her tight butthole.
Stay tuned for the video tomorrow!