Ripe and Ready
Ripe and Ready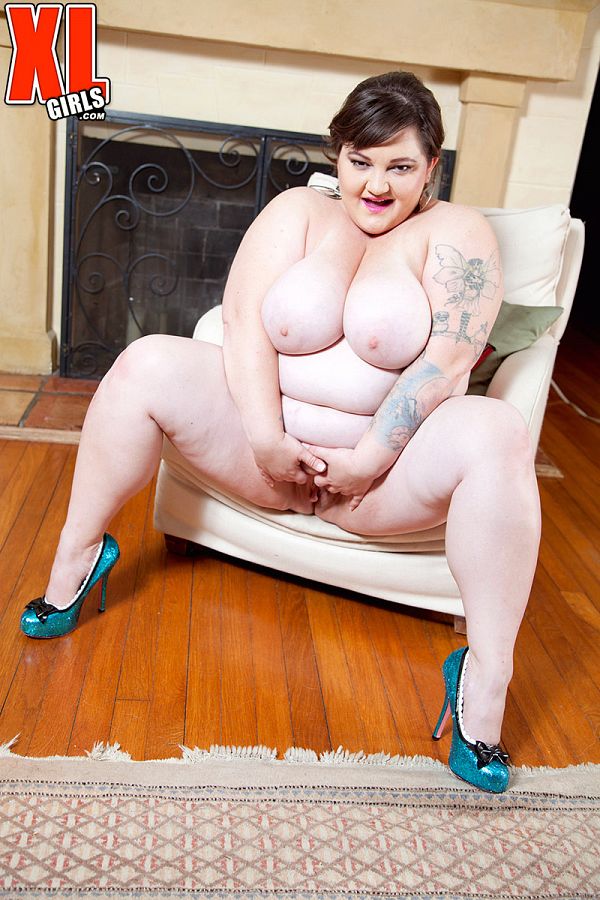 "My mother recognized I was going to be a shapely and voluptuous woman," Billie Austin told us. "She taught me how to carry myself and dress well to my body shape. She always said, 'If you got it, flaunt it and for heaven's sake, don't ever be ashamed of it."
We wish we could personally thank Billie's mother for bestowing these words of wisdom upon our latest discovery. This 42H-cup Texas cutie has a lot to flaunt and absolutely nothing to be ashamed of.
Of course, when a girl like Billie flaunts her boobs and curves, she's going to attract a lot of attention.
"I've heard just about every line in the book. The funniest one was when a guy walked up to me and said, 'Damn, girl, your hands are tiny. I'll bet they'd make my cock look huge!' It was pretty hilarious."
Billie isn't afraid to let a man (or woman) know what she wants either.
"I'm pretty straight forward. I guess assertive is the word to use. I'll let a man or woman know what I want in bed. However, I should say that the submissive role is more natural to me. I love taking it good and hard from a big, strong man."
That's what XL Men like to hear.