Rebecca Love: Double-penetration Masturbation
Rebecca Love: Double-penetration Masturbation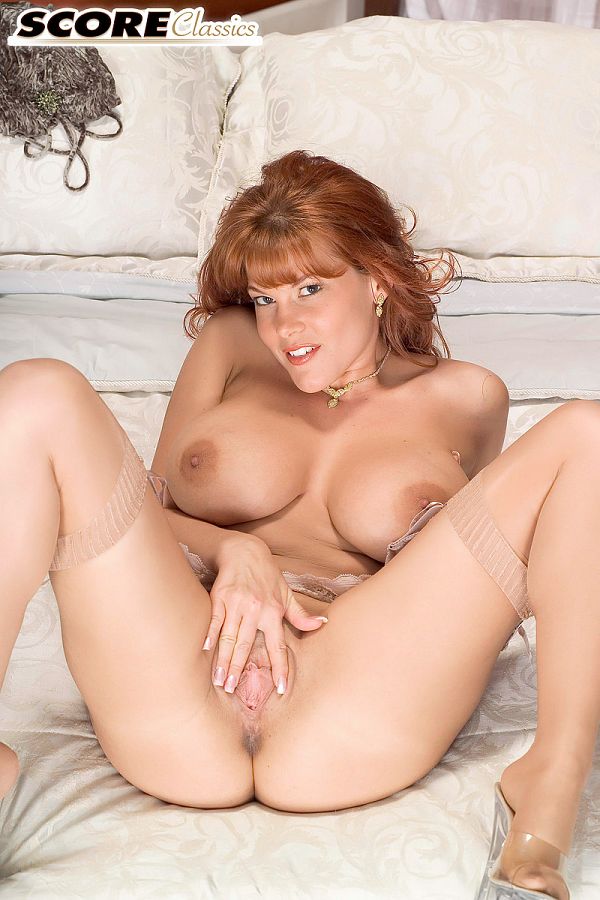 American redhead Rebecca Love gave us her opinion about the difference between making love and having sex.
"Well, when you make love, you're in love, and you feel all these sparks inside, and when you're making love, it's not about talking dirty and being raunchy. You're intimate, and you're swapping bodily fluids, and you feel that spark inside. I can't explain it. It's such an emotional tie. It's nice and slow and romantic.
"Now fucking, which can be great…I love fucking! It's just that raunchy, hardcore, grab onto the hips, slam into her, spit, grab, nails, you know? Tearing into one another. Yeah! Slam your dick into me! Cum all over my titties! And that big, hard cock is slamming into my juicy, wet pussy. Fuck, yeah! Well, you get the point, right? Dirty, fucking cock."
Pussy was not the dirtiest word in Rebecca's vocabulary.
"Oh, no. Cock. Fuck. Slut. Whore. Whatever. I don't mind cunt. Cunt's good. When I'm fucking, I will say every dirty, fucking thing in the book."
Rebecca fucks her pussy and ass with toys in this shoot. She was a dream to photograph.