Ready For SeXXX
Ready For SeXXX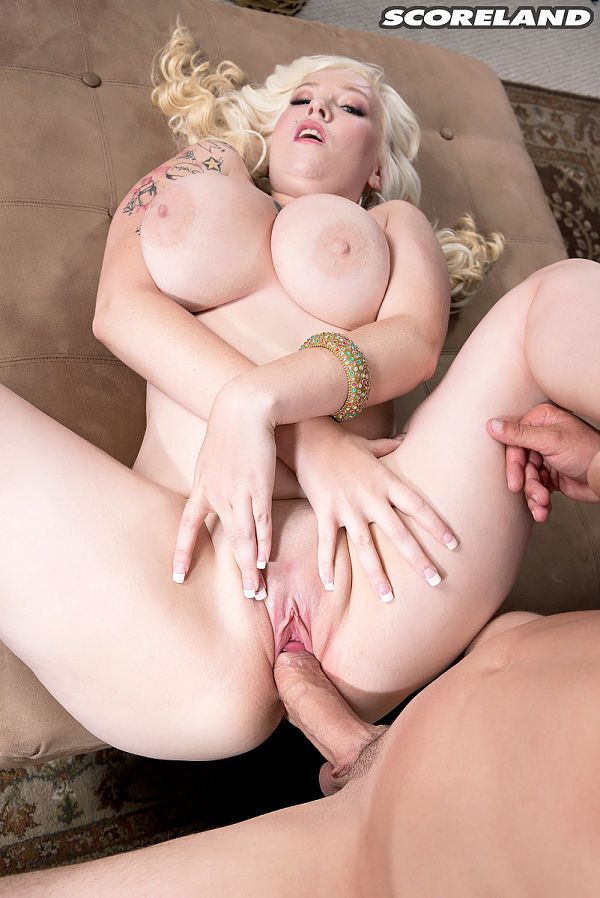 Some girls have that porn star look even if they're not porn stars. Some girls have a kind of shy, virginal quality about them. It doesn't matter if they have tattoos or not, or even if they're exotic dancers. Brittany Kendall has this quality…a kind of porcelain doll look mixed with a California busty blonde beach bunny vibe.
She's also very quiet. Who's to say girls who like showing off their naked bodies and want to try hardcore with strangers can't be the silent, almost bashful, type? Even when they're fucking.
Brittany had never modeled before she applied to SCORE. "Guys love big tits," Brittany said. "So I guess I was born lucky. I get a lot of attention because of mine." Why did she want to show those big tits on-camera? Why not?
Brittany has a trainer in J Mac, a tit-man who latches onto Brittany's nipples and big 36FF tits like a human suction cup. Brittany will be learning the ins-and-outs of on-camera carnalizing and forceful-fornication and you'll find her to be an apt pupil in the art of fuck-fu. She's eager to learn in her own quiet way.
Quiet or not, Brittany says she's had sex in public and fucks about twice a week. Once she gets warmed up with a cock plunging into her pussy, she stops being quiet and raises the roof.