Party Time With Cheryl Blossom
Party Time With Cheryl Blossom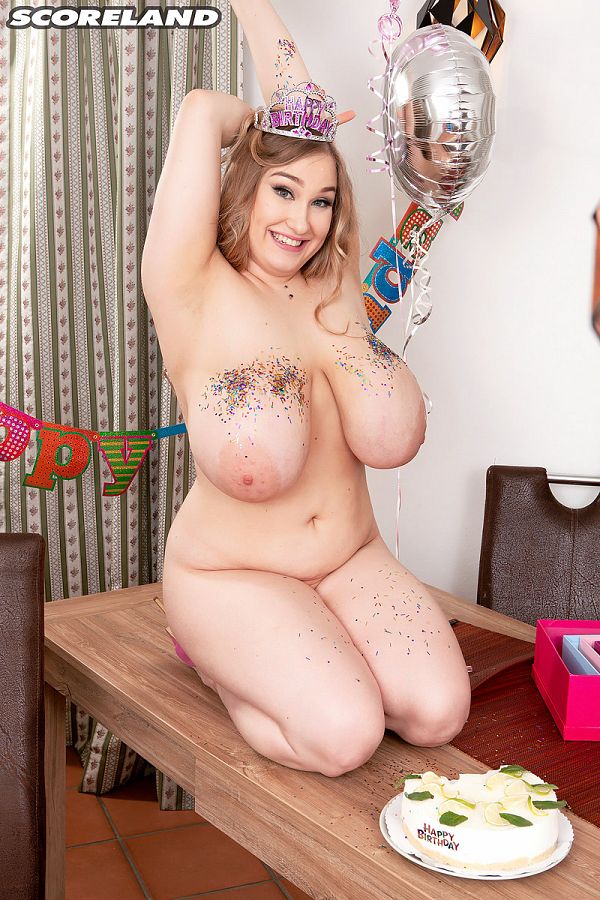 SCORELAND wasn't able to invite everyone to the party we threw for Cheryl Blossom. There just wasn't enough room and we only ordered one cake. So we're bringing the party to you in pictures and video.
Cheryl looks like she had a great time blowing out the candles, tasting her cake, opening up all of the gift boxes we brought, trying everything on for size and licking one of the presents. The gifts were a little on the small size and very tight. You'll see what we mean in the photos.
"Before I saw SCORELAND, I couldn't imagine that there could be a place where girls with big chests could model and there could be a place where only girls with big chests were shooting," Cheryl said. SCORELAND also throws a pretty good party.
The way we look at it, every day with Cheryl is a day to celebrate. We hope all of her wishes come true.