Oil 'n' Titties
Oil 'n' Titties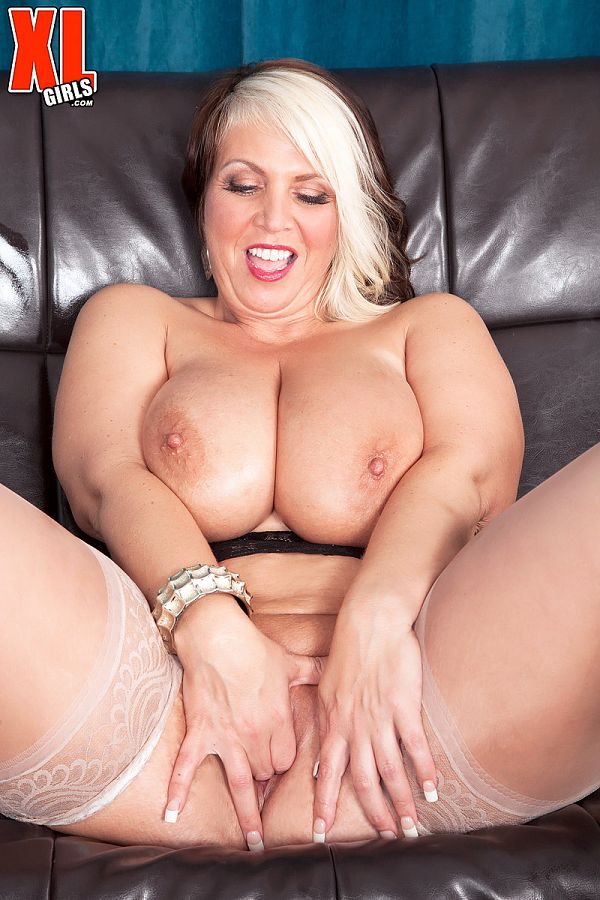 Channel Sweets had never modeled like this before. She'll explain why. A MILF with 34H boobs, Channel has the perfect "woman-next-door" personality. Although she's on the shy side, Channel loosened up nicely and was playing with her big boobs and spanking her clit before long. She just needed encouragement and guidance from the photographer.
"Guys do tell me they think I'm beautiful," Channel said. "But most of the time, they're looking right at my tits. So it really is all about the tits. Which I don't really mind. I'm used to it by this point."
XL Girls: Everyone wants to know how we got so lucky at XL Girls.
Channel: I actually had a friend refer me. He was a reader for a while, and he said I had the boobs to do it, so I reached out to you guys. It was one of those things where I didn't seriously think I would get a callback but I did. Getting a call back really blew my mind.
XL Girls: But it took a lot of time before you actually decided to come here. What changed your mind?
Channel: I'm not sure. I think I just thought I would give it a try. I was always intrigued by posing nude and shooting porn. It was a fantasy that I unexpectedly got a chance to fulfill. I thought it could be fun, so I decided to jump right in. I'm not so sure about fucking on-camera. I'm going to take it slow and see what I feel comfortable with. I'm patient.