Nila & The Ass Man
Nila & The Ass Man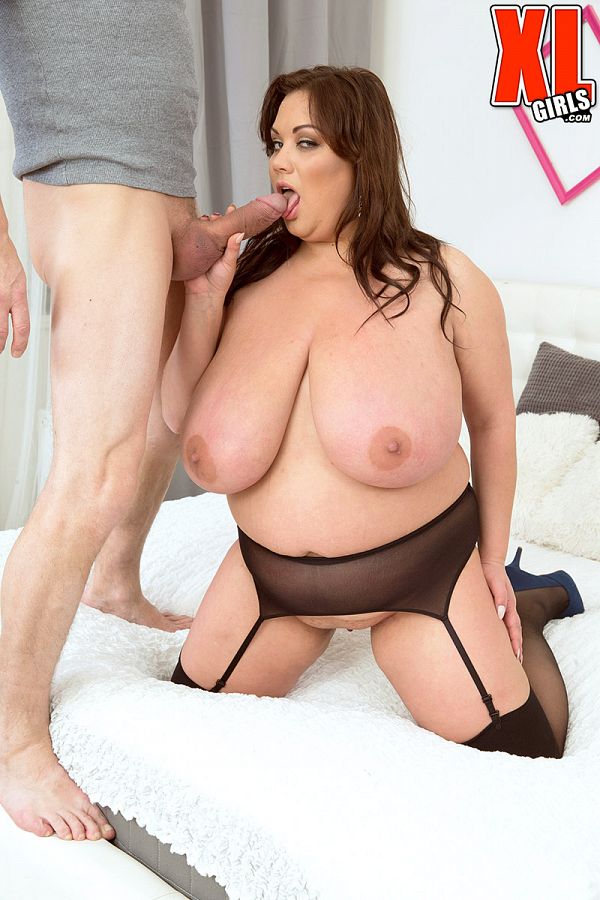 "Becoming a model has changed my feelings about sex," Nila Mason said after she did her first scenes. "I really enjoyed my first time. When I went home, I thought a lot about it." She's expanded her boundaries since then.
This is Nila's second go-round with Steve. She was his masseuse which led to a happy ending in their first scene together. You'd need a crowbar to separate Steve from Nila's big, big, really big tits when they meet again for this anal reunion.
Steve gets under Nila and sucks on her nipples like he's a baby. He fingers Nila from behind, spreads her pussy and licks her asshole. Nila lowers her huge tits over his cock and engulfs it, giving him, a combo BJ and boob-bang.
It's time to get it on, rise and grind and get it going. The stud fucks Nila from the side and in doggie, making her wild; then he slips his cock into her ass and makes her even wilder. Nila's passion and pleasure is off the charts and it shows on her face.