Natasha Sweet: Big Juicy Breasts After Breakfast
Natasha Sweet: Big Juicy Breasts After Breakfast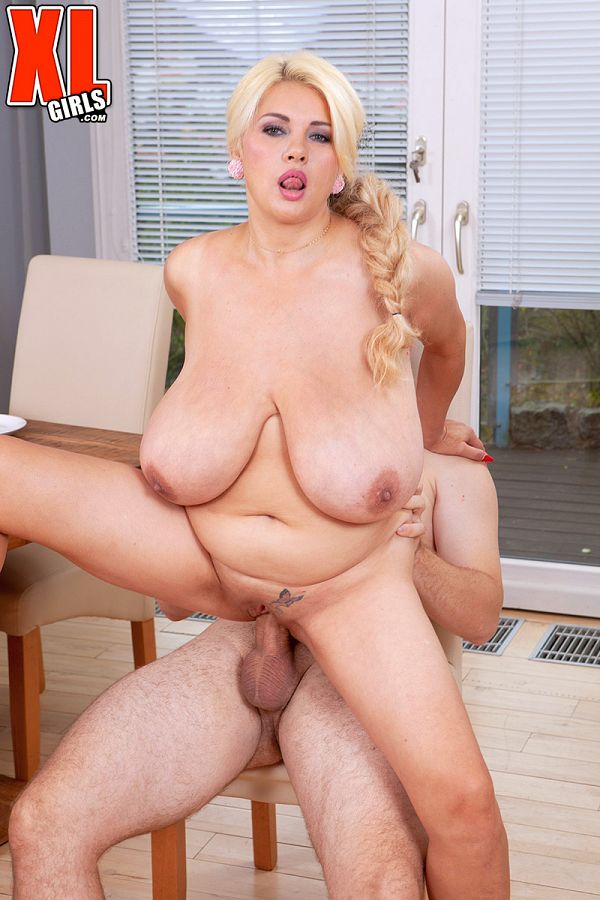 Natasha Sweet and Michael Fly have had their cozy breakfast and coffee. Sitting at the table, they look at each other with a hunger that food won't satisfy. Natasha is erotically playing with a lollypop, licking and sucking it just to tease and titillate Michael. She's doing a pretty good job of that! They play the silent eye-bang game. Michael watches Natasha's tongue and lips slowly play with the lollypop.
Michael takes the lollypop and brings it to her lips. She licks it like it's his cock he's holding, the promise of things to cum. This lollypop game makes them eager for after-breakfast sex. Michael rubs the lollypop over Natasha's nipple and holds up her breast so she can lick the sticky sweetness. Natasha opens her halter top so her huge boobs can hang free. She wants her nipples sucked and licked and Michael's eager to do just that. Breakfast becomes a breastfeast.
Michael stands up by the table so Natasha can open his fly and get her sweet hands on his stiff pole. It's a perfect fit for her mouth and her cleavage. A post-breakfast blow job and tit-fucking is just what the chef ordered before the main course. Natasha moves the dishes and cups aside so they can fuck on the hard wood. They could have walked to the bedroom but that would have put the brakes on the horny, teasing momentum they had so carefully built up.