Mocha Mistress and Servant
Mocha Mistress and Servant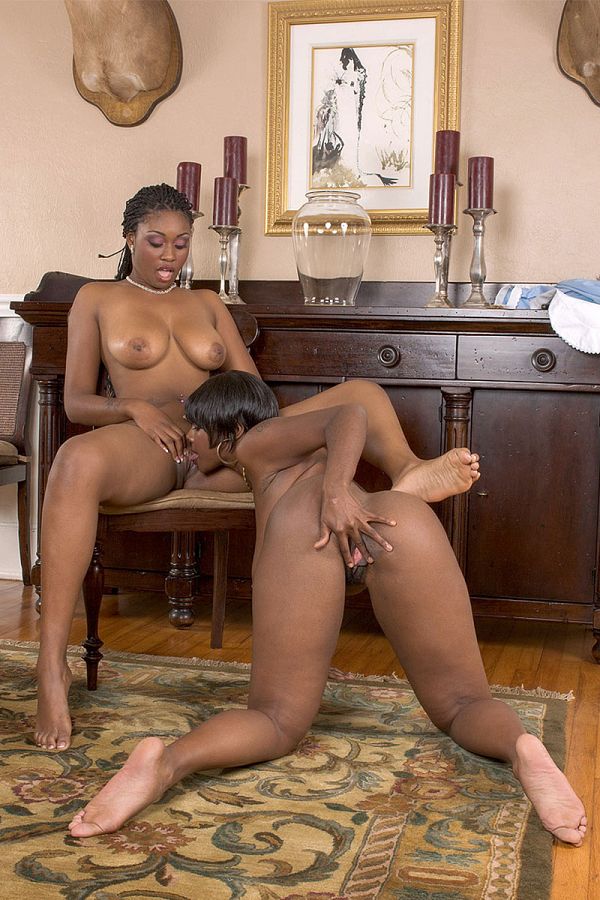 When Ms. Adams hired her new maid, Jade, it wasn't because she came with good references or even because she had any cleaning experience. It was because the minute she saw this leggy, ebony beauty, she knew that she had to have her. It was only a few days into her employment that Stacy had Jade submissive, naked and sprawled out on the dining room floor.
Although Jade acted shy and clumsy around her new mistress, she had ulterior motives for her timid facade. You see, Jade had always wanted to be dominated by a woman and she had heard from various sources that Ms. Adams loved to dole out punishments to her subs. Jade knew that it was only a matter of time before she was at the mercy of her wicked and wanton employer. So, when Ms. Adams ordered her to disrobe and eat her pussy, Jade was only too happy to oblige.
It wasn't long before master and servant were both naked and writhing on the floor. When Ms. Adams told Jade that she wanted to stretch her pussy wide with her dong, Jade feigned innocence. But Ms. Adams knew that once she slipped her dildo into Jade's tight snatch, she would moan and squeal with delight, and she was right. Once she fucked her maid, she tossed her uniform at her and told her to clean up the mess and be ready for another thorough fucking before dinnertime. Jade simply curtsied and obediently followed instructions, all the while anticipating the fucking to come.