Moaning For A Boning
Moaning For A Boning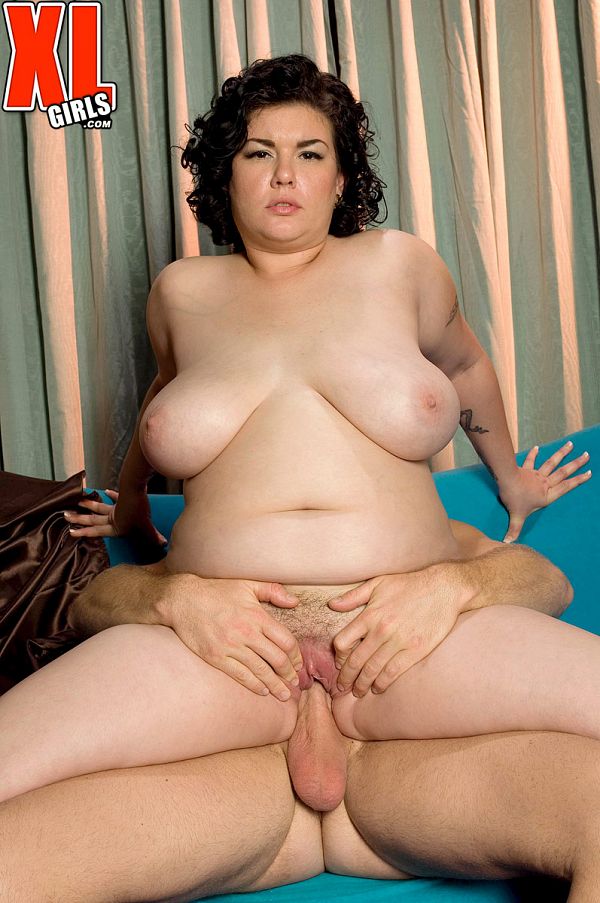 Gwen Etoile works in an office, but that's just a job. Her main preoccupation is having fun and getting a lot of sex. She loves to play dress-up doll. After seeing her in this retro-lingerie, it wasn't a surprise to read on her model questionaire that she lists the '50s underground pin-up idol Bettie Page as an influence. She likes "big cock guys." When the XL Girls studio was informed of this, they hauled one in for Gwen.
Gwen's hobbies are masturbating and fucking girls that turn her on. She likes rough blow jobs and water sports. Her most-unusual sex experience was "picking up two guys while she was waiting for a blind date to show. I like blind dates. I decided to fuck the two guys." It pays to show up on time for a blind date because things like this can happen. "I never wait for the first move if it's starting to take too long. So I make it if I have to."
"I look at a guy's face first," says Gwen. "I like to imagine what his cum-face will look like."
What first attracts Gwen to a guy?
"Not wanting to hump my leg interests me," Gwen said.