Massage Therapy
Massage Therapy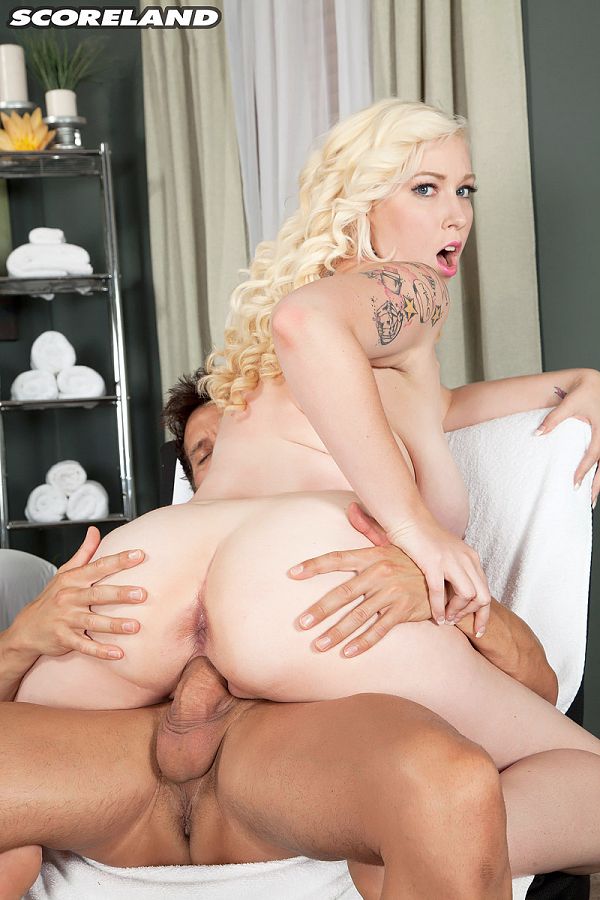 Beach bunny from California, Brittany Kendall is here for a massage. She'll get that massage and a whole lot more. She will get deep tissue work that will be way extra deep. Brittany is only 22 years old and her pussy is fresh and pink. She has naturally big jugs and a "deer in the headlights" look that she can't hide.
Brittany gets on Mr. D.'s fuck table (which is craftily disguised here as a massage table). He massages her ass, pouring large amounts of oil on her fair, pink flesh. Brittany turns over for some nice breast massaging. Those 36FF tits need some careful tending. His fingers sink into her soft, lovely tit skin–skin like velvet.
Brittany's nipples enlarge to three times their relaxed size from the finger magic. Now heading to her coochie. Mr. D. rips her bottoms apart to reveal Brittany's tasty taco. No time to be formal about it. Mr. D. eats her out while Brittany plays with her big natural tits. Soon it will be her turn to eat a sausage hero.
Brittany turns on her side and begins to suck his prick. This may be her very first hardcore video and she's a bit nervous but it's obvious that this blonde baby doll has practiced sucking her boyfriends' cocks. She's got moves and skills. Soon it's time to fill Brittany up and fuck her good, then give her a hefty load of nut-cream. This will be a sight to enjoy.