Lucy Is Juicy
Lucy Is Juicy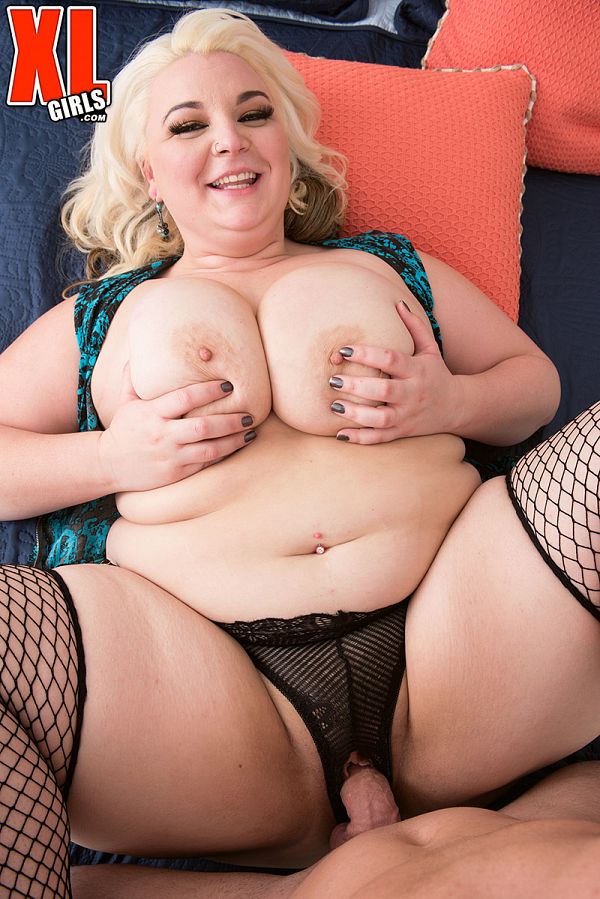 Lucy Lenore was working in an adult store. Surrounded by all those DVDs, toys, magazines, porny lingerie and other hot products, it was only natural for Lucy to think about an alternate future.
"One of my regular customers noticed your ad looking for new models and suggested I apply. I obsessed over whether or not to do it for about a week and then just said, 'Fuck it!' Within 24 hours of submitting my test shots, you called me and put me on a jet."
XLGirls: Were you the bustiest girl growing up?
Lucy: No, but I was the smallest girl with the biggest breasts. I have a good hips-to-waist-to-boobie ratio goin' on!
XLGirls: You began doing masturbation videos at XL Girls.
Lucy: I masturbate at least three times a day, and that's even on days I'm on-cam. I'm pretty much always touching myself.
XLGirls: What satisfies you best of all?
Lucy: If I'm not out of breath with a sore pussy when it's over, I'm not happy. I need to be fucked and fucked hard. The longer the recovery time after sex, the happier I am.
XLGirls: Has anyone in person ever watched you having sex with a BF?
Lucy: Nope. I've always been a serial monogamist, and passion is the best part of sex. If my partners wanted to explore voyeurism, I would have been open to it, though, and will be if it ever happens!
XLGirls: Compared to everyday guys you have dated, how did you find a porn guy as a sex partner?
Lucy: It was definitely different. Not bad, not better, but different.