Loraine del Sol: Scoring The Hot Mom
Loraine del Sol: Scoring The Hot Mom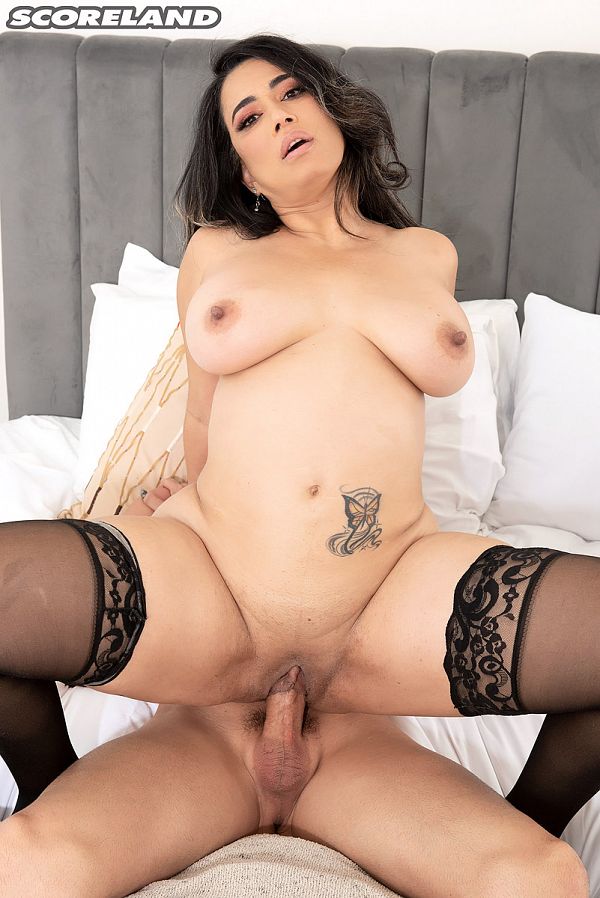 One of my favorite jobs was when I worked for a subcontractor at the Tampa airport," said the extremely sexy Loraine del Sol. "I worked parking cars and then I became the employee giving the keys to the people who rented the cars. I had a lot of fun because a lot of people work at the airport so I got to know many of them. I made several friends there and today one of them is my best friend."
It must have been a special sight to see Loraine at work. We would have been thinking impure thoughts as we drove from the airport in the car we rented from her.
A better vocation than parking cars for Loraine is shooting videos at The SCORE Group, if we do say so ourselves.
"I like to go out with someone sexy and fun and who knows how to appreciate me. I like all sex positions but doggie is my favorite. I have sex every day. If I masturbate from time to time, I still love having a significant other but I like to indulge myself once in a while."
Loraine attracts the attention of Tyler who thinks that she doesn't understand English. But she does. And when she overhears what he says about her curvy body and looks while he's on the phone to his friend, his pants are not going to stay on much longer. He's going to have to give Loraine the high, hard one because she's cornered him in a bedroom. He's glad to oblige the lady.