Lola Paradise: Today I Will Be Like A Slut
Lola Paradise: Today I Will Be Like A Slut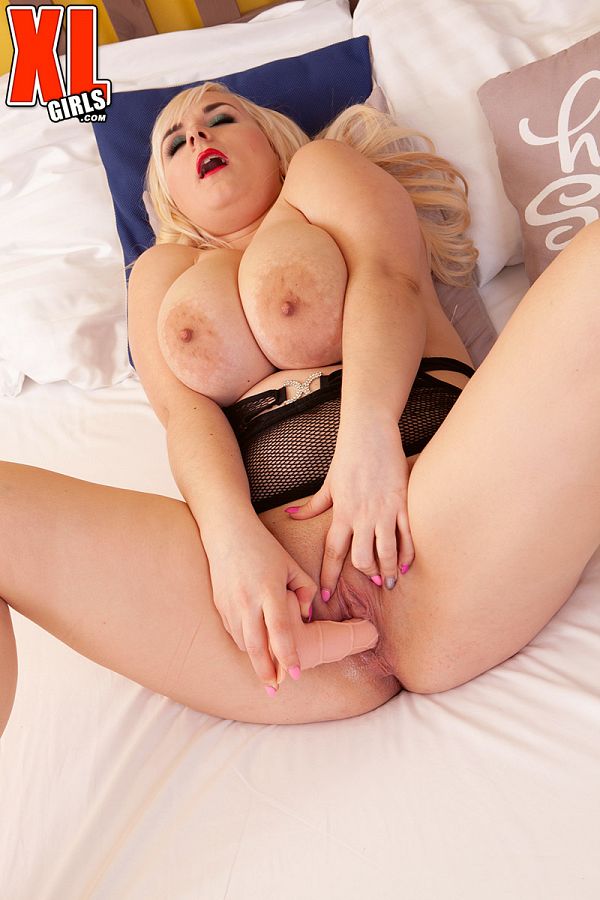 Lola Paradise has arranged a selection of her party dresses and high heels, body stockings, see-through tops, fishnets and other outfits on the bed, clothing designed to give men erections. Lola's going to try them on for you and wants to know what your favorites are.
Girls always love to play dress-up, for themselves or for someone special, but most girls don't do it on-camera. Fortunately for the man who appreciates curvy, plush, full-figured women with powerful libidos, Lola wanted to join the hotties at XL Girls.
Lola always looks like she's enjoying herself immensely on-camera no matter what she's doing, from playing with her hot bod to getting boob-boned. "I think I am a good actress and model," Lola says. "I get a lot of attention from men and from women. I love that. It makes me feel good."
Lola herself is a big fan and supporter of many XL Girls and SCORELAND Girls. Who would leave the house if he were married to a woman like Lola Paradise?