Leggy House Keeper Caught Red Handed
Leggy House Keeper Caught Red Handed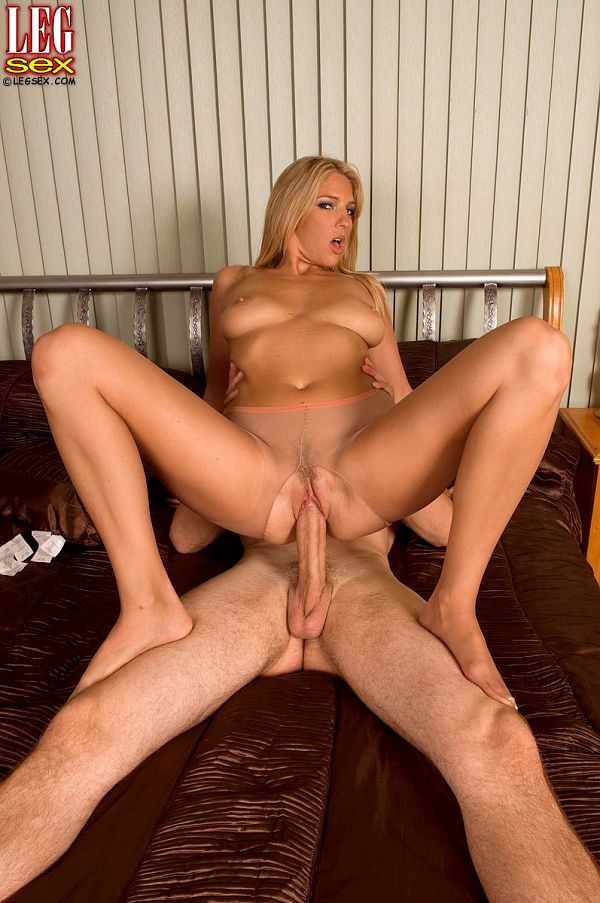 Jordan just took up a new job as a house keeper to make a few extra bucks, but that's not the only thing she's picking up. She's got a thing for pantyhose: touching it, smelling it, wearing it, even tasting it.
"There's just something about the fabric that I find so erotic. It instantly makes me think of sex," she says. She loves pantyhose so much that she's even become a bit of a kleptomaniac, sniffing and even sometimes stealing hose from some of her high-end clients.
"They always buy the best kinds! Much more refined fabrics that are softer and retain a delicious smell."
And so, when she was cleaning house the other day, she couldn't help but sniff and even try on a pair of hose that belonged to the lady of the house. But like many thieves, she got caught…by her employer's husband, who just happened to find Jordan particularly alluring. At first, he tries to act tough, letting her know it was unacceptable behavior. But one look at her legs and ass confined in those nylons quickly got his cock hard and he was able to find a different way to "punish" his maid. By the end, the pantyhose didn't quite make it unscathed, but Jordan certainly kept her job.