Lacey Legends: Black Boots & Leather
Lacey Legends: Black Boots & Leather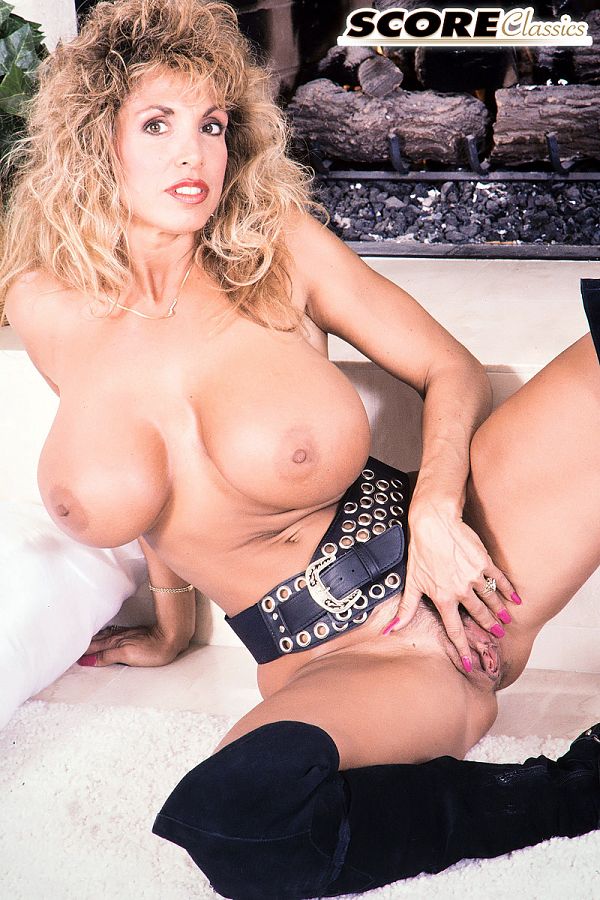 Prior to the 2000s and the dominance of the Internet in our daily lives, when most adult entertainers and models reached their forties, they would wind down their activities or transition to a new career. Busty bodybuilder Lacey Legends was one of a very few who bucked that trend. Her first SCORE pictorial was a photo set in the California desert with mega-busty stripper Deena Duos. The pictures were published in November 1992 SCORE magazine.
"The look I like is both healthy and athletic," Lacey once said. She took her fitness routine very seriously. "It's fun acquiring and holding that look. However, you have to want that type of look. Some women want to carry it further than just toning their bodies. I was one of them. I also change my routine every day otherwise my body won't change. When I'm doing bodybuilding routines, I increase the weights I lift and lower my repetitions to eight or 10."
Although often asked, Lacey had no interest in hardcore shoots with male porn performers. However, she was up for girl-girls with other busty women. She boxed or wrestled other big-boob stars, and because she was a bodybuilder, she was often photographed in fitness outfits in gym settings and sometimes oiled-up (as she was in August 1999 SCORE).