Krystal Swift: This Pretty Czech Will Bounce On You
Krystal Swift: This Pretty Czech Will Bounce On You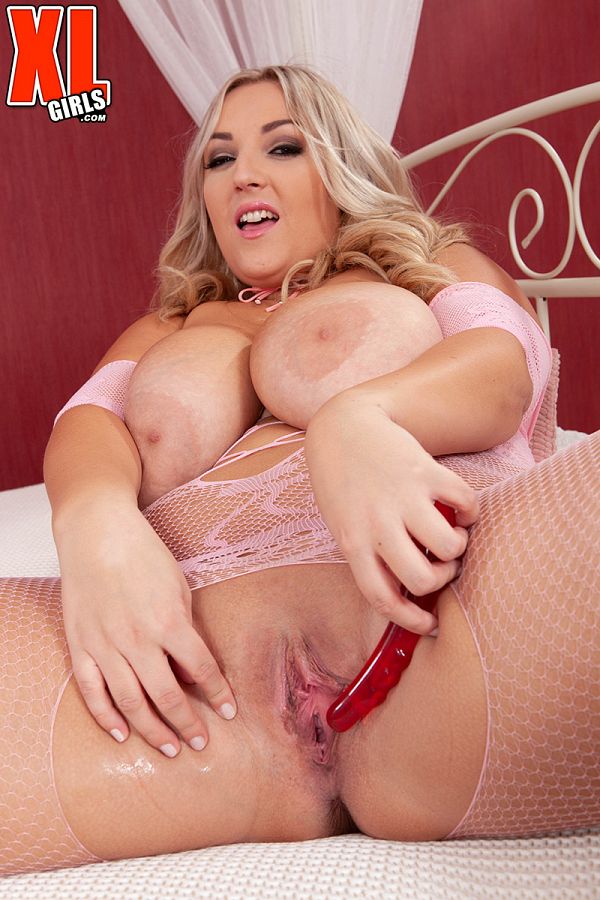 Krystal Swift told us her biggest sexual fantasy is to give blow jobs to all the members of an ice hockey team. We're not saying the team Krystal means is the Trinec Steelers (HC Ocelari Trinec) but they are her favorite puckers.
"I was a very nice and quiet girl just with the biggest breasts," said Krystal, who chatted with us during a break in this shoot.
XLGirls: Do you get a lot of attention because of your chest? How do you feel about it?
Krystal: I don't care. Even women don't look me in the eyes.
XLGirls: Your boobs are much bigger now. Do you always wear a bra?
Krystal: When I'm out, yes, but at home I'm always without a bra and I love it.
XLGirls: Do you still masturbate?
Krystal: Sure, I masturbate. Every morning I play with my breasts and my pussy.
XLGirls: What kind of dates do you like to go on?
Krystal: I like the number 22 so my best dates are every month on the 22nd.
XLGirls: What is the funniest comment you've ever heard?
Krystal: I was on vacation and a beach boy said to me every day, "Shakira Waka Waka Sexy Tits Taka Taka."
XLGirls: That's because you make guys crazy when they see you.