Kim Velez: Tits & Wine
Kim Velez: Tits & Wine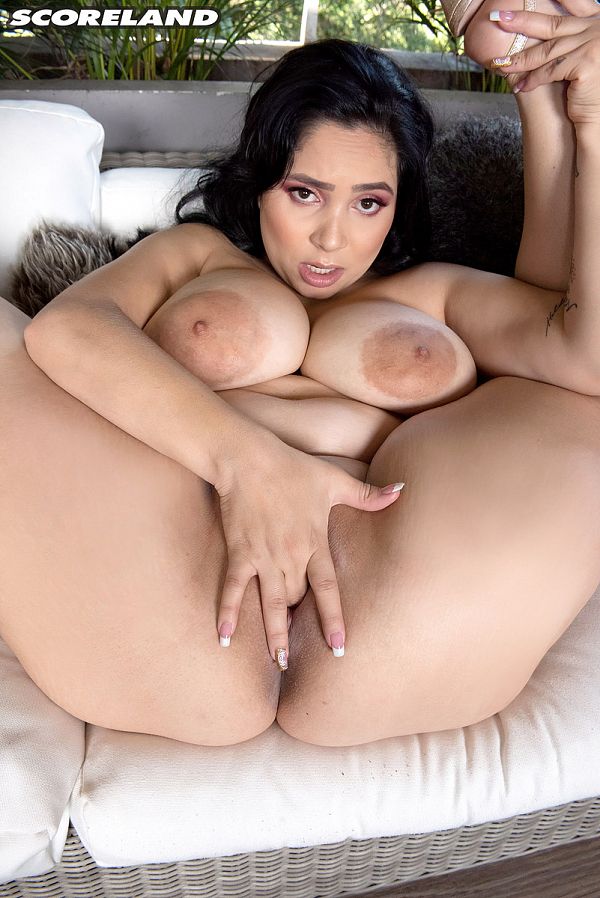 "Look at the pretty dress I put on for you," beautiful babe Kim Velez says in Spanish. Her skintight outfit was made to show off that sexy, voluptuous, hourglass figure.
Do you like it? I want you to take it off me. Do you want me to take it off for you? But first have a drink with me. What a great mix. Tits and wine. Would you like to taste all this?"
Kim dips a finger in her wine glass and rubs the vino on her pancake-sized areolae. She likes to eye-bang the camera, knowing that she inspires countless flagpoles to rise in her honor.
"Do you want them on your face? Do you like how they bounce? Do you like my ass, baby? Do you like my tits, baby?"
The answer to all of Kim's questions is a giant yes in big, flashing letters. We love the flexible positions Kim can put her body into and how she walks. How she fondles her big breasts. We love her intensity. We love everything about Kim.