Joana's Breast Gym Class
Joana's Breast Gym Class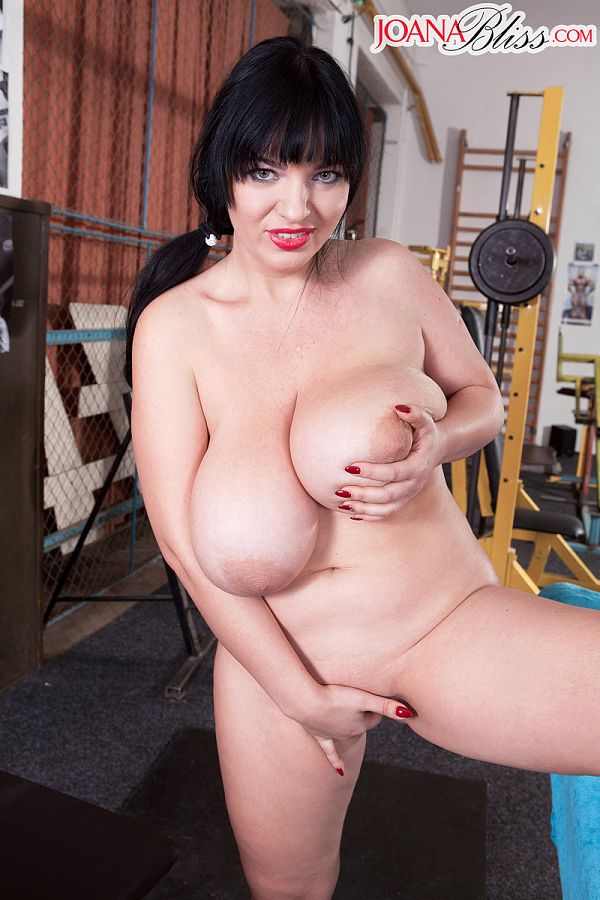 It's boob gym time with New Age wonder woman Joana Bliss, so we had to have the place closed off for a few hours or the shoot would never have been finished. Joana goes through her breast workout sets.
"Besides my love of yoga, I like to swim, and I play lawn tennis when I have a chance," Joana said. "I like to watch sports sometimes."
No one is more of a hang-loose nature girl than Joana.
"I love to spend time at the seashore…the forest, and I love plants. I enjoyed visiting the Dominican Republic with such beautiful girls–Valory, Sha, Hitomi and Vanessa. When I see the pictures, I think about them with love.
"I do not think of modeling as a job. When you do something with pleasure, you do not think of it as a job or work. The day goes quickly and with the right people, it is even better."