Innocent? Yeah, right!
Innocent? Yeah, right!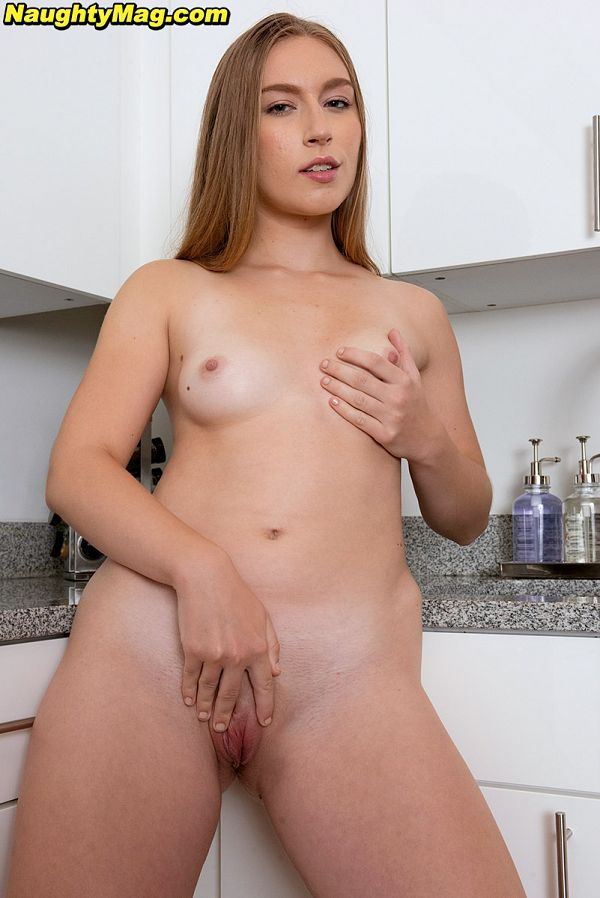 Age: 21; Born: February 14; Ht: 5'6″; Wt: 140 pounds; Bras: 32B; Panties: Thongs or commando; Anal: It's a possibility; BJs: Spit; Masturbate: Every day.
"I'm definitely not the kind of girl you'd expect to see in porn," Sera told us matter-of-factly. We believe her. She's got the innocent, bubbly personality of a sorority girl, not the gung-ho raw sexuality of famous porn stars. "But I can get pretty wild," Sera elaborated. "I've been with chicks, had threesomes and love giving head."
"I had my first threesome with an older couple in their 30s. The wife put nipple clamps on herself and then shoved a butt plug up her ass. She let me fuck both of her holes with a strap-on while her husband face-fucked me. It was a full-on gagging, sloppy, drooly blowjob. By the end of the night, both she and I were drenched in spit, cum and sweat, and we were all exhausted.
"I masturbate every day with my vibrator or dildo, and sometimes I use both. I like sucking on one while using the other one on my pussy so I can fantasize about two guys taking their turns on me."