Hot Tub Fuck Machine
Hot Tub Fuck Machine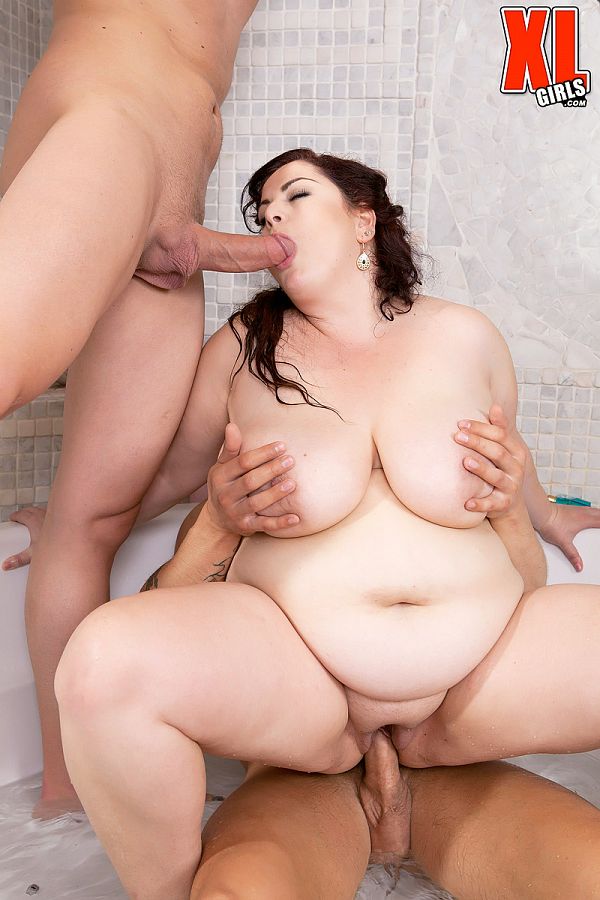 Jola has a whole lot to love, and a couple of our most-hung studs are getting the chance to enjoy every inch of her…and fill her holes with every inch of their cocks. Double the plumper pleasure, double the fun and cum.
Jola's massive mams are pouring out of her over-matched dress, the hot tub is piping-hot and Novis, her fuck date, is ready to make things even steamier. He brought his good buddy Tom Holland (another guy who can't get enough of fat tits and soft curves) with him to join in the fun. Sharing is caring, so what could be better than double-teaming a super-plumper?
There are rare moments when Jola doesn't have a cock in her mouth, pussy or both. She starts with a double-suck as she tries to stuff each of their throbbing pieces of meat into her hungry mouth. She can barely fit them both in there, but she's giving it her best effort. Soon, the studs lay Jola down and take turns fucking her mouth, tits and cunt. When these three are done, Jola is drenched from head to toe from the tub, her own juices and both of these lucky fellas shooting loads onto her pretty face and fleshy tits.