Hot, Oily & Wet In The Sauna
Hot, Oily & Wet In The Sauna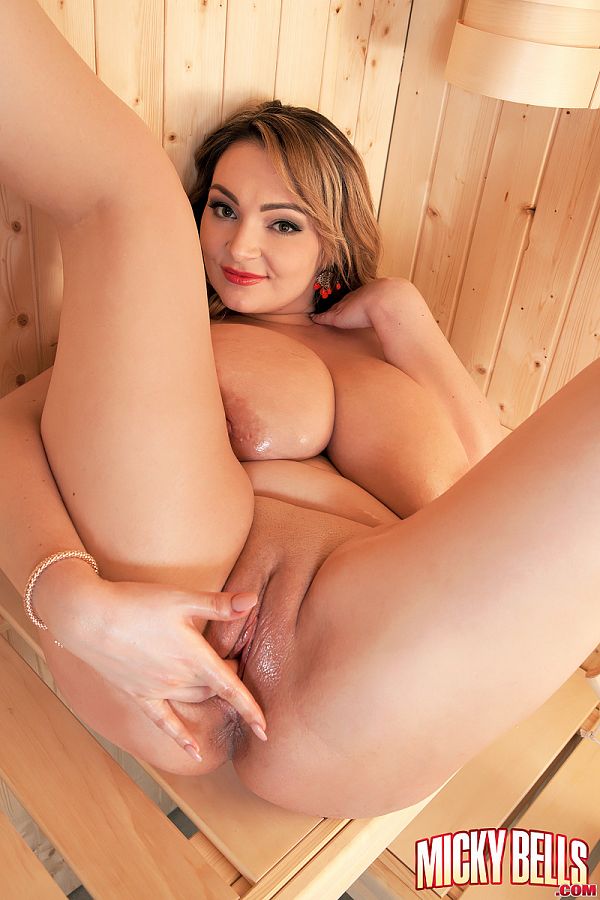 Micky Bells is hot. She's going to get hotter. Join her in the sauna as she gets hot, oily and wet. It's a little tight for space in there but getting close is a pleasure. Her bikini top and bottom get shed. Micky's natural big breasts soon drip with oil and perspiration. She's nature's miracle, and the fact that she decided to bare all on-camera is another miracle.
What do you do for fun, Micky?
Micky: I travel mostly. I go out in nature. I like to go see mountains. I like to go smell the fresh air. I like to go out bowling. Most of all, I prefer to relax.
Bowling! We'd love to see that. Do you have any funny habits?
Micky: I don't think so.
Are you called by any nicknames?
Micky: Micky. Just Micky.