Hittin' The Mega-Boobed Office Hottie
Hittin' The Mega-Boobed Office Hottie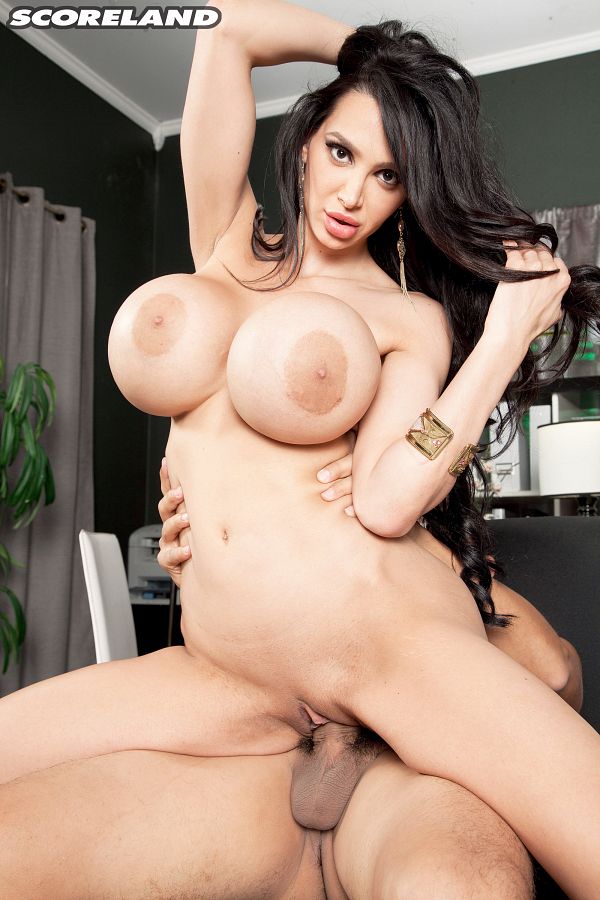 Amy Anderssen wasn't the sexy hottie she is now when she was growing up.
"I didn't know about sex and guys. Porn grew me up and increased my sexuality and helped me discover myself and what I want. It took time to get there. When I was 26, I knew what I wanted sexually, but it took years. I didn't know how to have sex. I didn't know what to do with a dick. I didn't know what lube was. Now I have moves. I know how to play with it and jump on it and make it good for me."
Seeing is believing. Amy sucks cock hands-free, gags, drools and fucks like a hurricane. Everything Amy does, from handling a wave runner to hard wood, is A-list!
"I actually dress way more conservatively now than before. Sometimes I want to really show them off, but most times I like to dress conservatively. I'm a conservative person now. I'm all grown up."
It should be no surprise that Canada-born Amy admires the classic SCORE Girls of the 1990s, like Tiffany Towers (also a Canadian). "I was dancing at The Brass Rail," said Amy. "I was dancing up in Mississauga at Locomotion. I did a few of those clubs for a little bit." The Brass Rail was the club to see Tiffany back in the day.
In this scene, this geek from the IT Department doesn't know what hit him. He should consider himself blessed to have been fucked by Amy Anderssen.