Harley Raine: Terrace Shagging
Harley Raine: Terrace Shagging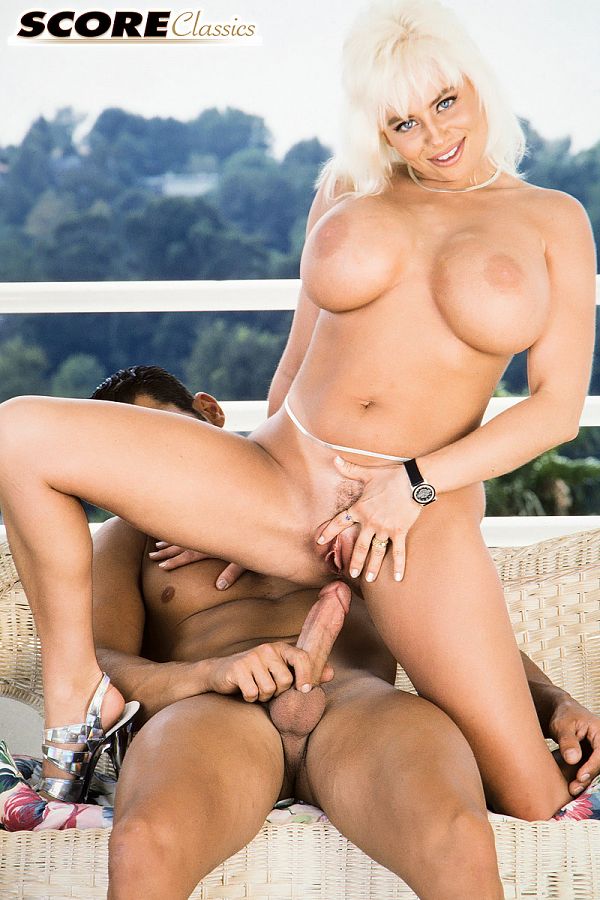 Nearly every girl in SCORE and Voluptuous made her debut in solo pictorials. This Harley Raine softcore sex set that matches the video was Harley's debut in December 1997 SCORE. The magazine editor even mentioned in the cheesecake that this was an unusual debut. Even today, the solo pictorials remain the traditional way of introducing a newcomer.
Throughout the 1990s, the sex pictorials were softcore due to newsstand restrictions. The cock just about to go in Harley's mouth or pussy or between her tits. The girls could hold a cock in their hands or have it pressed up against their ass or pussy as long as no penetration was visible in the pictures.
In the video, Harley and John West are being spied on and the camerawork suggests that. This pictorial is filmed in a totally straightforward way (with Harley looking at the camera in many shots) and eliminates that mystery plot angle.