Grand Bahama – Natalie Fiore
Grand Bahama – Natalie Fiore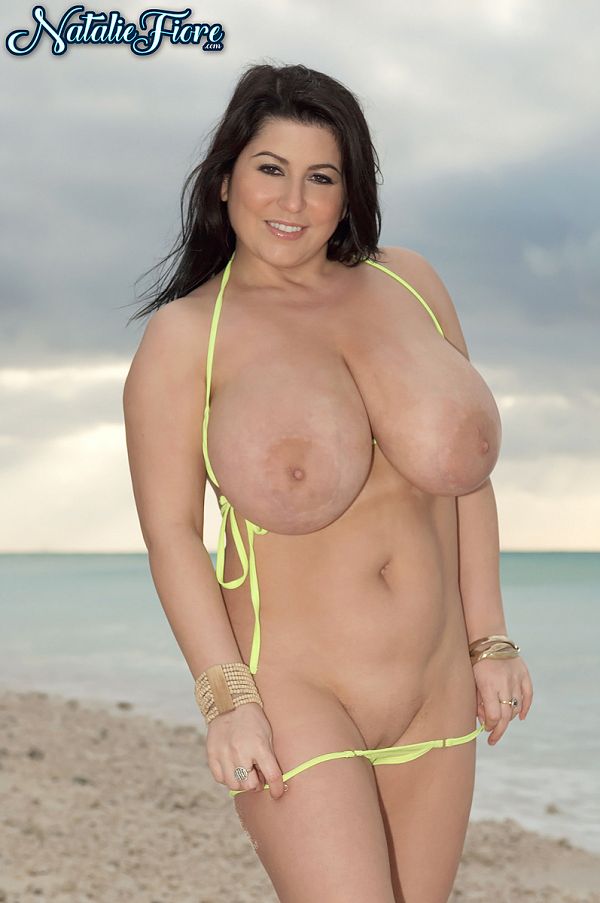 Natalie Fiore looks even bustier in this Grand Bahama bikini pictorial and video than in her earlier pictorials shot in Prague. Hot on the beach is a major understatement! It's a fact that there's something about the beach that brings out all the sexiness in a babe.
Before she joined us in The Bahamas, Natalie told our studio she'd gained some extra boobage, so the excitement level was high. Needless to say, when the photographers saw Natalie's naked tits the first day of her arrival, their adrenaline levels markedly increased. Even in clothing, her boobs are now incredibly huge!
This pictorial and vid were shot when the beach was deserted so that Natalie would feel completely comfortable. Natalie is, at heart, a conservative woman, an exhibitionist in private but reserved in public. Natalie, thank you for letting us know about your increased chestal development and for accepting our invitation once again to a revealing bust-out in The Bahamas.