Emma Shay Wants To Play
Emma Shay Wants To Play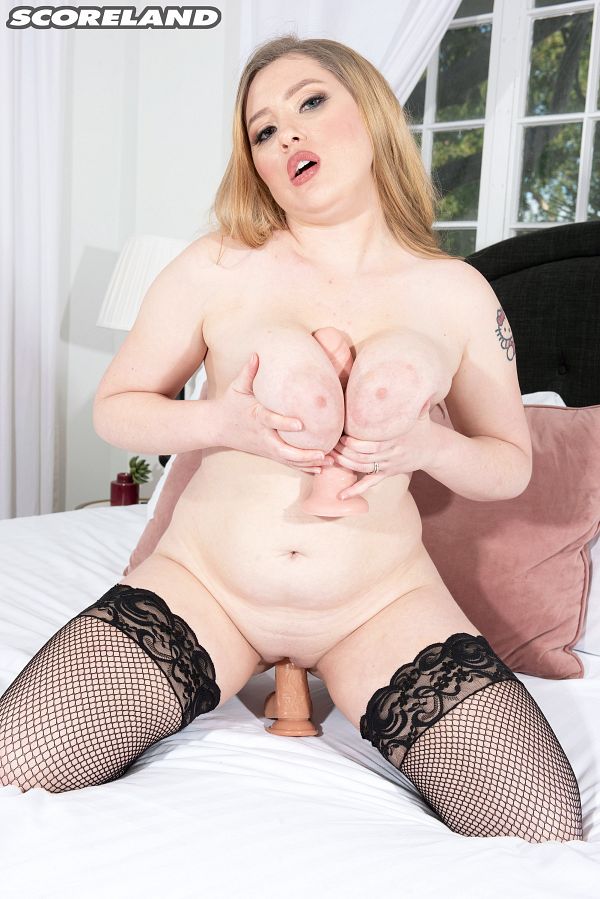 Young and pretty Emma Shay gets a lot of attention, and not just because of her big tits. "I think it's funny," said Emma. "I do get a lot of looks. People are always looking at my chest. I have to buy full-coverage bras to keep them in. I can buy them from most stores."
Emma's got her hands full in this scene and not just with her DDD-tits.
SCORELAND: What are your favorite sex positions?
Emma: I love cowgirl and reverse cowgirl and getting fucked on my hands and knees.
SCORELAND: And for foreplay?
Emma: Sixty-nine, dick sucking, making out and butt plug play.
SCORELAND: You said you've had sex with girls too?
Emma: I've made out with girls, had a threesome with a friend, fingering with a girl and a double blowjob with a girl.
SCORELAND: Maybe we'll get to see you in a double blowjob one day.