Creaming For Elle
Creaming For Elle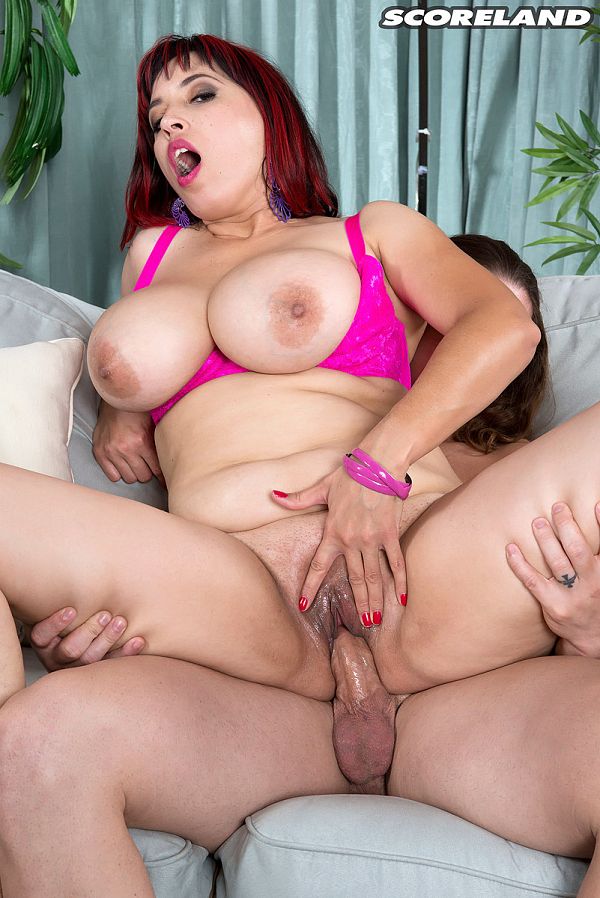 Elle Flynn is super-hot. A bartender, former Ranch Girl and girl-next-door, Elle knows how to shake a guy up.
Elle's returned from that female hobby that men dread. The afternoon shopping trip. But Elle's been shopping for new, sexy bras so it's all good. Her great big tits deserve to be supported by the best bras a bra-buster can find.
Elle tries on each bra for her bosom bud, and every time, he makes a play for her hooters, sucking, rubbing or shaking them. A man would have to be in a coma not to play with them if he was sitting on a couch with her while Elle Flynn puts on a bra show. She's a tent-pitcher.
Once Elle has tried on the titty treasures she loves, she turns her attention to something else she loves and rewards Tarzan by squeezing his junk between her huge tits, sucking his banana and licking his coconuts. Elle likes doing that even better than shopping. This brunette needs a randy romp at least once a day.