Cream My Pussy
Cream My Pussy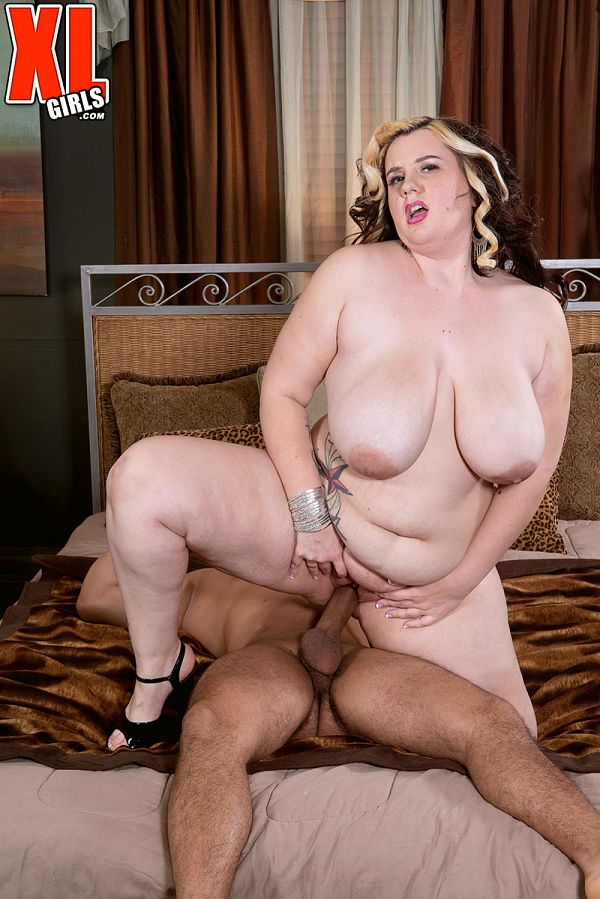 It's a Marilyn White fuck-party at XL Girls. She'll be blowing out Rocky's candle to celebrate and cumming hard herself. The camera is not this inanimate machine operated by a man silently recording her getting humped by a stranger. It's an added stimulant for Marilyn's sexual imagination and fantasies that's led her to transition from a porn shop clerk to a solo model masturbating with big toys to an exotic dancer to an XL Girls porn star (Chubby N' Fucked 2, Super-Sized Rides 4).
Knowing her videos and photo spreads are being enjoyed by countless eyes is a huge turn-on for her. This is a naturally lusty girl who's letting it all out and experiencing her erotic fantasies, the kind most women just like to read about and experience vicariously.
You may recall what Marilyn said about her interests. "I'm into multiple partners, big tits, creampies, tit-fucking, big cocks and BDSM."
Let's review.
Multiple partners. Check.
Big tits. Check.
Tit-fucking. Check.
Big cocks. Check.
Creampies. Check.