Christy Sparks: Her Sister's Boyfriend
Christy Sparks: Her Sister's Boyfriend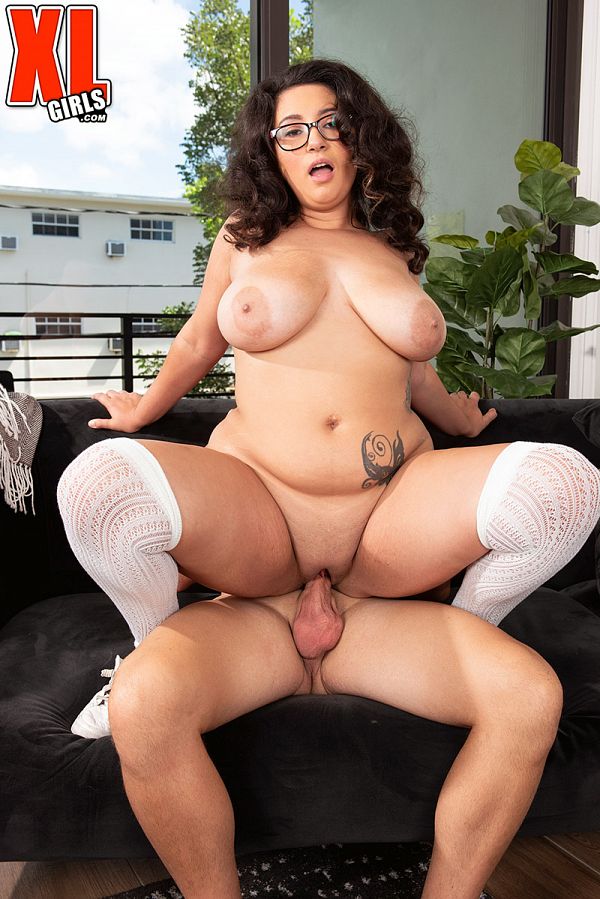 Girl-next-door Christy Sparks is hanging out at home checking her phone when someone knocks at the door. It's her sister's boyfriend. He tells Christy that he's meeting her sister and asks if he can wait inside? She lets him in and goes back to her phone.
Nicky Rebel sits next to her and can't keep his eyes off her big tits. Christy's sister doesn't have big breasts. He forgets all about his girlfriend and throws a pass at Christy. In a short time, Christy is sucking on his dick and getting her boobs fucked.
XLGirls: Christy, did you see the videos you made last time?
Christy: Yes. I watched them when they came out.
XLGirls: Did you watch them alone or with somebody?
Christy: I watched them alone.
XLGirls: What did you think about them?
Christy: I couldn't believe it. I was a little shy watching myself but I enjoyed it.
XLGirls: Have you had sex while watching them?
Christy: No, I have not.
XLGirls: Has shooting your first scenes at XLGirls changed you at all?
Christy: It has. It has made me more confident and more aware of myself.