Christy Sparks: Extreme Bikinis
Christy Sparks: Extreme Bikinis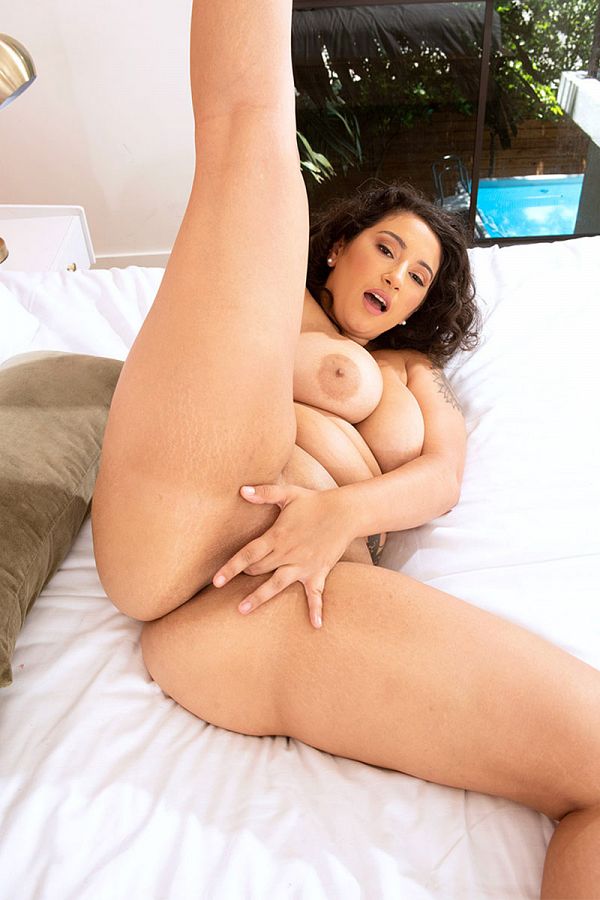 Christy Sparks is a college student. She'd never done any professional modeling. She checked out XLGirls.com and decided to submit several nude, full-body photos to model@scoregroup.com. And that was it. Christy has a girl-next-door cuteness and 34DDD tits she can self-suck. We're happy to welcome her back.
Today, Christy is trying on several extreme bikinis and she will tell you which suit is her favorite in the video. She's a zipper-popping sight in tiny swimsuits and looks hot in all of them. When Christy is finished with the bikinis, she has a cum show, spanking her juicy pussy and licking her nipples.
Now for the age-old question of having sex on the first date.
"It really depends. Sometimes I will, other times I will not. Make me laugh and take me out on a date! I love corny, lame jokes. Anything super silly or wild makes me laugh like crazy. P.S. I love tacos."