Casey James & Lili Xene: Four of the Biggest Boobs In The World
Casey James & Lili Xene: Four of the Biggest Boobs In The World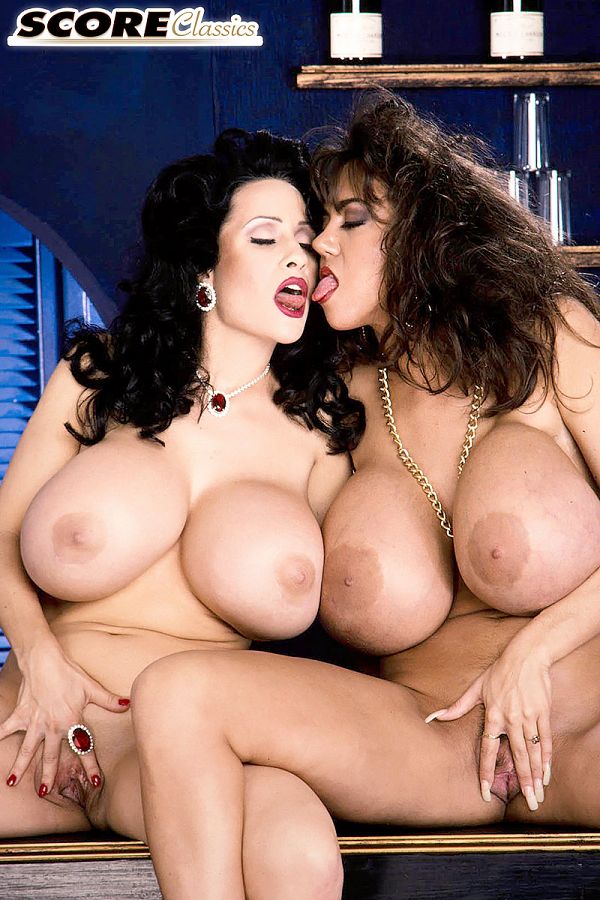 Casey James & Lili Xene: Four of the Biggest Boobs In The World.
That was the title of this seven-page pictorial published in February 1996 SCORE magazine. Casey now does webcam and at-home videos. Lili is long gone from the modeling and strip club scene.
Heather Hooters was the covergirl. Maxine Monroe, Pandora Peaks, Marsha Melons, Victoria Van and Candy Can Can "filled out" the rest of the issue, no pun intended. Where are they today? Happy and well, we hope.
This photo shoot of two of the biggest-breasted Amazons was done in London in December, 1995. When it came to physical match-ups, these two were mirror-images in many ways, except height. There are no photos of the two standing side-by-side as a comparison but Casey at 5'6″ was the taller. Lili is 5'2″.