Busting Into The Bahamas
Busting Into The Bahamas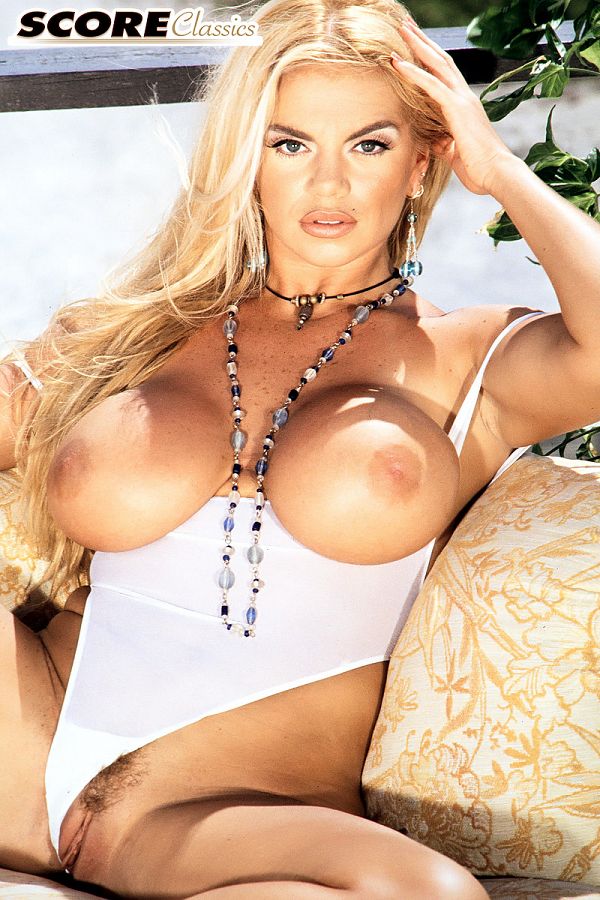 This photo set was shot in The Bahamas during a SCORE trip with a large group of girls including Melody Foxxe, Busty Dusty and Ava Lustra. It was published in January 1996 SCORE along with a full-length telephone interview. At the time, Erica lived in Myrtle Beach, South Carolina but did not dance in any of the clubs in that vacation city. Erica was also a landlord, having bought a duplex she rented out.
During that interview, Erica talked about her shower room video with SaRenna Lee. "It was pretty long. It starts out with me by myself with all these toys, then I go to take a shower and SaRenna sees me in the shower and comes in.
"We had our little toys and I had this strap-on thing. It wasn't scripted or anything. The toys were there and we kind of did what we did. SaRenna's pretty wild. She sure enjoyed herself. She was cool to do the scene with because she was dominant and took control.
"Actually, she did most of the work because I really didn't know what to do. I'm strictly into men but she said it would be fun so I said what the hell and I did it! It was cool to do it with SaRenna because I know her. I met her at Feature School–Weasels in Wisconsin–and we've been friends ever since."