Bullet Bra Babe
Bullet Bra Babe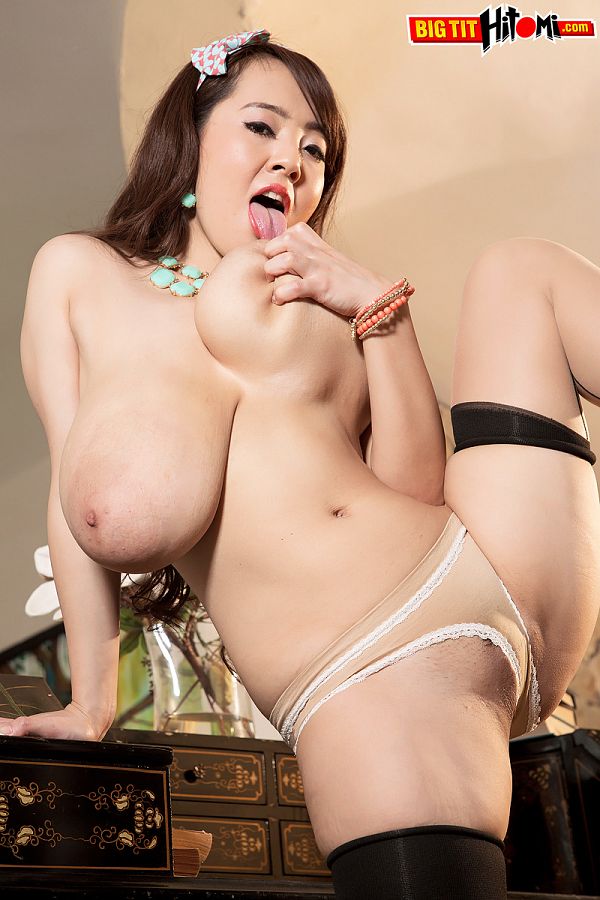 Hitomi's claim to fame is her phenomenal natural bust. Overlooked and almost never mentioned or praised are her shapely legs. That situation is straightened out with this tribute to Hitomi's legs, encased in fully-fashioned nylons and skyscraper shoes.
The editor of Leg Sex magazine loved her look so much, the pictorial was published in Leg Sex Volume 18 Number 2 and Hitomi got the cover. It's a very different style for Hitomi.
To complete the vintage '50s look, Hitomi's put on a tight top and skirt that would have fit into an early episode of TV's Mad Men. Her big boobs jut straight out like tank missiles because of the supportive bullet bra Hitomi wore. This bra's different because holes have been cut into the tips. If Hitomi worked in an office and dressed like this, no work would ever get done.