Brooklyn Springvalley's Supersoaker
Brooklyn Springvalley's Supersoaker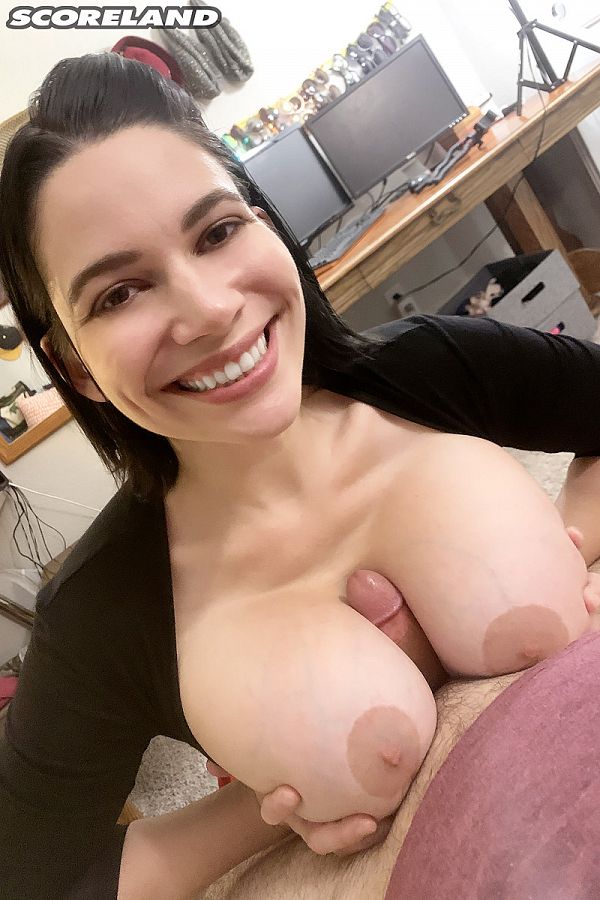 Brooklyn Springvalley interrupts her man Zeus' phone scrolling by wearing a mini-skirt and low-cut top and bending over as she dusts. That immediately produces the desired results. She's a fun dish to have at home.
Zeus buries his face between Brooklyn's mega-breasts and then his wood. Putting his tube-steak in a lip-lock, Brooklyn shows us what a true deep-throat BJ artist is.
Their position on sex is clear. Doggie-style first, then bouncy lap-dancing followed by missionary. When zero hour hits, Zeus' meat-missile launches a big payload that strikes Brooklyn's mountains point blank, super-soaking them to her delight.
"A make-out session and sucking a dick are my favorite kinds of foreplay," Brooklyn writes. "My sexual fantasies are a blow-bang, DP, getting fucked in a box and getting to use a glory-hole. I like to use a vibrator when I masturbate. I especially like to masturbate after someone cums on me."