Briana Black: Curvy Girls Are Best
Briana Black: Curvy Girls Are Best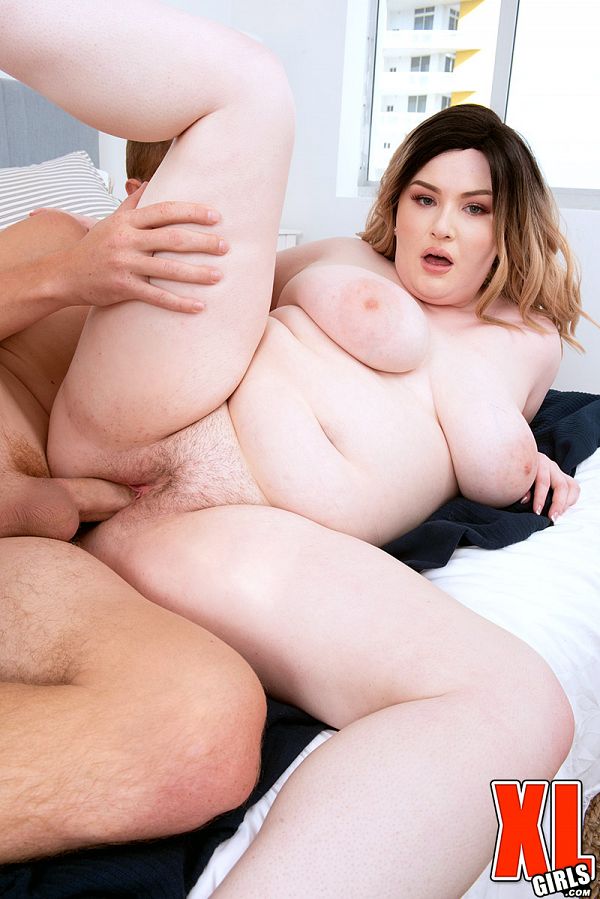 Briana Black is checking herself out in her mirror before leaving the house. There will be guys tripping over their own feet when they see her. Waiting in the house for her brother is Oliver, who takes a risk by sneaking over to her bedroom and watching her from the doorway.
Briana catches him perving on her but gets glad not mad. She invites him to come over and check her out up-close and personal. She lowers the top of her low-cut belly-shirt so that her prominent nipples peek out. Given the green light, Oliver licks her nipples. Her top moves further south, giving Oliver the chance to play with her big tits.
Since he's checked out Briana, she wants to check out his junk. Briana approves. In a short time, Briana is sucking and gagging and tit-fucking his cock. Today is his lucky day. It's a nice day for a ride so Briana climbs on, the cowgirl-way, while he heads for Briana's hills.
Briana mentioned one of her special talents.
"Oral with cock is my best talent. I've had the most experience sucking dick. Sloppy blow jobs are the most fun and my pussy gets so wet when I'm giving oral. Keeping control of my gag reflex is quite easy for me. I am also a huge tease. I call this my super power as opposed to my talent. I've made men cum hands-free just by teasing them. It's an accomplishment I love bragging about."